ASUS Eee Pad Tegra 2 tablet tipped for Computex 2010; eReaders delayed?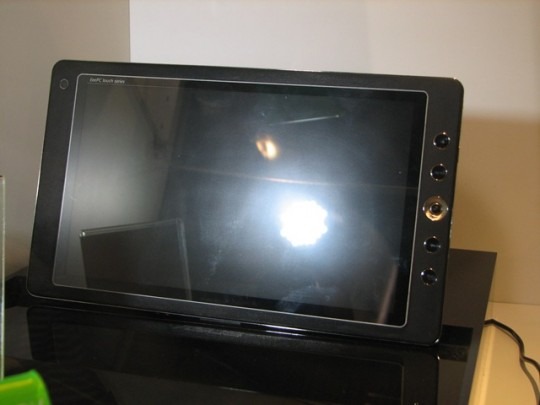 ASUS made little fanfare about their EeePC Touch Series Tablet at CES 2010, leaving it tucked away in a cabinet at NVIDIA's booth, but the latest rumors suggest that they'll be doing all that at Computex 2010 in June.  According to DigiTimes' industry sources, the tablet will be known as the Eee Pad and it will indeed use NVIDIA's Tegra 2 chipset.
Otherwise details are scarce, though ASUS is believed to have awarded the manufacturing contract to Pegatron.  The ASUS Eee Pad is expected to come in at under $500; we'd say it has to arrive at more like a $300 point if it wants to find sufficient buyers.
Meanwhile ASUS' ebook reader plans are also prompting speculation among manufacturers, with the latest in Taipei being rumors that uncertainty over market demand has led the company to delay the launch of the 9-inch DR-950 and OLED-based 6-inch DR-570.  In fact the sources now claim that neither ereader will hit the market until the latter half of 2010.
[Image via Carrypad]