ASUS Eee PC Touch Series tablet quietly shown at CES 2010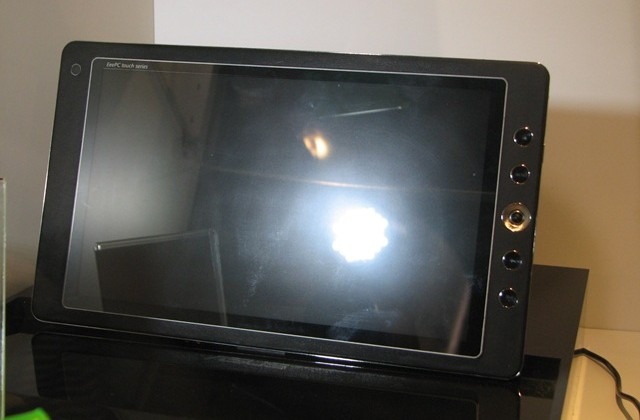 ASUS managed to put together one of the more interesting CES 2010 press conferences, thanks to their Bang & Olufsen laptop collaboration and Waveface concept, but curiously they didn't make mention of the much-rumored Eee Tablet.  However that's not to say the touchscreen device wasn't on show; both Carrypad and jkkmobile discovered a Tegra 2 based slate described as the ASUS Eee PC Touch Series at NVIDIA's stand.
Video demo after the cut
Unfortunately there's no telling whether the Eee PC slate was functional or otherwise, as NVIDIA had it imprisoned in a glass case with a few other Tegra 2 based touchscreen devices.  That seems to indicate that, while ASUS are playing with the idea of such a tablet, they're not ready to do anything as dramatic as officially announce it.
In fact its absence from the ASUS press event may mean that the tablet is just a mock-up; everything else the company demonstrated was functional.  Still, given the current climate for tablet news in general, we wouldn't be surprised if ASUS green-lighted the project.