ASUS Eee PC 1018P caught in wild: USB 3.0 and 18mm thick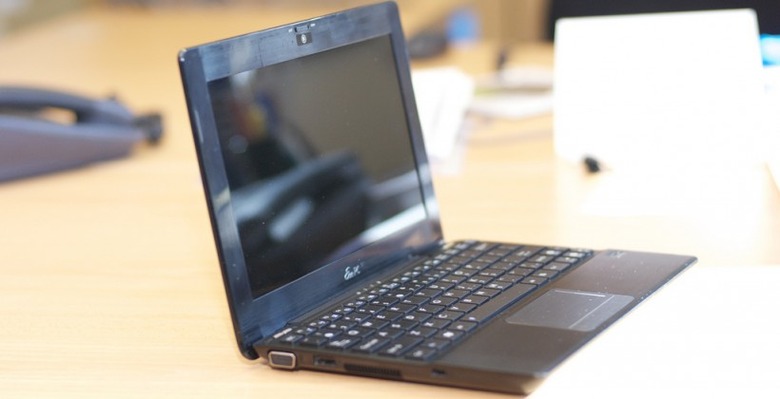 Of the new netbook models ASUS unveiled at CeBIT last month, the most interesting has to be the Eee PC 1018P.  Toting not only Intel's latest Pine Trail Atom N455 and N475 processors, the netbook has Bluetooth 3.0 and USB 3.0 connectivity along with the promise of 10hrs runtime.  TechInStyle.tv have got their hands on the 1018P, and the brushed aluminum chassis certainly doesn't let down the high-spec guts.
You can clearly see the bright blue USB 3.0 ports on the side, and they're right next to a flap-down ethernet port similar to the space-saving design Sony used on their VAIO X.  It seems a shame to only VGA rather than HDMI display connectivity, though given the Eee PC 1018P lacks anything like NVIDIA's Ion GPU it would be wasted anyway.
Back at CeBIT we were told the 1018P would come with integrated 3G, though there's no word on whether that will be a standard-fit feature.  However we do know about there being 1-2GB of RAM, a 250GB to 500GB hard-drive, 10.1-inch 1024 x 600 display and WiFi b/g/n together with Bluetooth 2.1+EDR (3.0 is optional).  No word on pricing at this stage.
[via EeePC.IT]