ASUS Eee PC 1018P spotted at CeBIT: Atom N455/N475, USB 3.0 & Bluetooth 3.0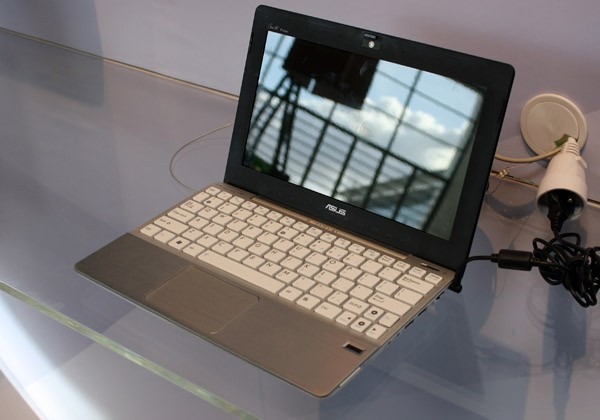 Out of all of the leaked ASUS netbooks we saw last week, the most interesting was the Eee PC 1018P.  That's now been officially announced at CeBIT 2010, and the Eee PC 1018P Prime looks even better in photos than it does in renders.  Clad in brushed aluminum, bearing USB 3.0 ports and promising 10hrs of battery life, the 1018P Prime also gets Intel N455 and N475 processors.
That's strange, because so far we've not officially heard of those particular CPU variants being officially announced.  Intel debuted their Atom N470 chip over the weekend, and previous rumors suggested that the N455 and N475 versions would be updated to allow for the use of DDR3 memory.
Elsewhere there's 1-2GB of RAM, a 250GB to 500GB hard-drive, 10.1-inch 1024 x 600 display and WiFi b/g/n together with Bluetooth 2.1+EDR.  Bluetooth 3.0 is apparently optional.  There's also a fingerprint reader, some bundled online Eee Storage, and the whole thing measures just 18mm thick.