Intel Atom N470 gets early announcement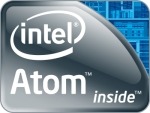 The existence of Intel's Atom N470 processor – a step up from the N450 powering the Toshiba NB305 we reviewed yesterday – hasn't exactly been a secret, but the company have seen fit to officially announce it today.  In a chipshot press release dated March 1st (looks like someone pulled the trigger a little early) the company describes the N470 as running at 1.83GHz with 512kb of L2 cache and support for DDR2-667 memory.
The N470 is yet to show up on Intel's official Atom specification matrix, but we'd expect that to be updated on Monday at some point.  According to earlier rumors, the Pine Trail chip – which brings the integrated GPU onboard the CPU – will be accompanied by looser specification guidelines for netbooks and other devices taking advantage of the chip.
No word on which OEMs have signed up to the N470 – Intel only say "major" firms are involved – though we're guessing the usual ASUS, Acer, Toshiba, LG and other netbook stalwarts will do so.  Expect to see new Atom N470 based machines announced over the next week at CeBIT 2010.
Press Release:
Intel Expands Atom Processor Line-up for Netbooks

March 1, 2010

Today Intel introduced the Intel® Atom™ processor N470. This new, faster Atom processor for netbooks has integrated graphics built directly into the CPU to help enable improved performance and smaller, more energy-efficient designs for the popular netbook category. The single core Atom processor runs at 1.83GHz, with 512k of L2 cache and DDR2-667 support. Major OEMs are expected to introduce systems based on this processor over the coming months to further differentiate their netbook offerings with a higher frequency to deliver additional responsiveness for online and basic computing tasks.