Intel Atom N470 comes with looser netbook spec restrictions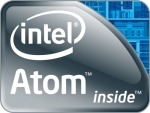 If you've dipped even the tiniest of toes into the tech world this past twelve months, you'll likely have noticed the cookie-cutter spec sheets for netbooks.  Intel and Microsoft's policies on exactly how big a hard-drive, how much RAM and other elements of a netbook's make-up have hamstrung what could've potentially been a hugely innovative segment into little more than a matter of aesthetics.  Unfortunately neither company plans to lift those regulations any time soon, but we're hearing at least that with the advent of the Intel Atom N470 the bar will be raised somewhat.
The N470 is the 1.83GHz CPU tipped to arrive in March 2010, and follow-up to the N450 expected in early January.  While systems based on the N450 will still be limited to 1GB of RAM, those using the N470 will be permitted to double that, to 2GB of DDR2 memory; Intel have also issued guidelines suggesting a 160GB hard-drive (or 20-32GB SSD) and Moblin as the OS.
However, manufacturers will also be able to choose between Windows XP Home and Windows 7.  Display sizes between 7- and 10.2-inches are permitted, and Intel has told manufacturers to aim their MRSP between $299 and $349.  Frankly, it's disappointing and somewhat ridiculous.
[via Netbook Choice]