ASUS convertible Win 8 ultrabook/tablet tipped for 2012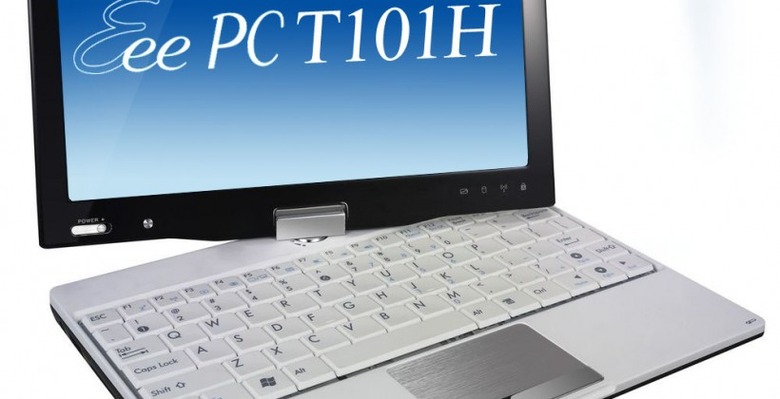 ASUS is readying a convertible touchscreen ultrabook for launch in September 2012, sources in Taipei have revealed, in an attempt to leverage Windows 8 to take on both the iPad and the MacBook Air in a single model. The notebook is expected to debut alongside Microsoft's new OS, so DigiTimes' tipsters tell them, running Intel Ivy Bridge processors.
ASUS is no stranger to convertible notebooks, having experimented with several netbook-style touchscreen models in 2009 and 2010. Most recent was the Eee PC T101MT, back in mid-2010, preceded by a smaller version, the T91, in 2009, mounting a touchscreen LCD panel on a swiveling, rotating hinge so that it could be used as a regular netbook but also, when folded flat, as a chunky slate.
Those early attempts relied on low-powered Intel Atom processors, however, and lacked the raw grunt to compete with the true tablets of the day. Then, of course, Apple launched the iPad in early 2010, and the consumer tablet market took off, with products making any use of a stylus being seen as the preserve of enterprise and vertical users.
With its Ultrabook convertible, however, along with touch-friendly Windows 8, ASUS is obviously hoping to catch the eye of people wanting a portable device with the option of easier text entry. Earlier this week, rumors from the touchscreen display supply chain indicated a number of super-slim panels were sampling ahead of 2012 product launches.
Intel has apparently been working with OEMs on a number of design ideas for convertibles using Ivy Bridge chips, and Microsoft is known to be keen to emphasize the touch advances in Windows 8. The new ASUS is expected to make its debut at Computex Taipei in early June 2012.