ASUS Eee PC T91 Multitouch gets priced, drops Oct 22nd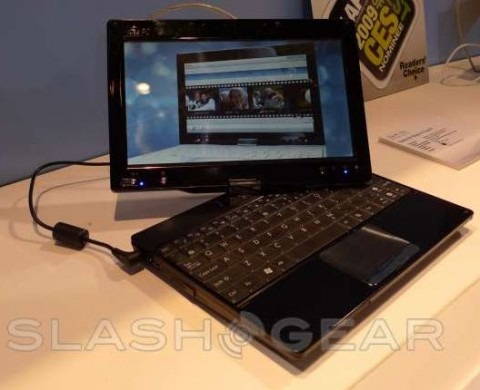 We may receive a commission on purchases made from links.
Launch details for ASUS' long-promised Eee PC T91 with multitouch have been revealed, courtesy of Amazon's preorder listings for the convertible touchscreen netbook.  First demonstrated back in June at Computex, and officially confirmed by ASUS shortly after, the T91 Multitouch will officially go on sale come October 22nd, unsurprisingly running Windows 7.
Two models are currently available for preorder, identically specified but in black and in white.  Each has an 8.9-inch display, 1GB of RAM and a 160GB hard-drive, together with GMA500 graphics.  While the processor for the white version is listed as the Atom N270, that looks to be a typo as it's also said to be running at 1.3GHz; it's far more likely to be the Atom Z520 1.3GHz, as in the black version's description.
Both will take advantage of Windows 7's native multitouch support, though whether that turns out to be enough to surpass middling reviews of the original T91 remains to be seen.  Amazon are listing the ASUS Eee PC T91 multitouch for €505.98 ($756).
[via NetbookNews]