Touchscreen Ultrabooks to rival MacBook Air and iPad in pipeline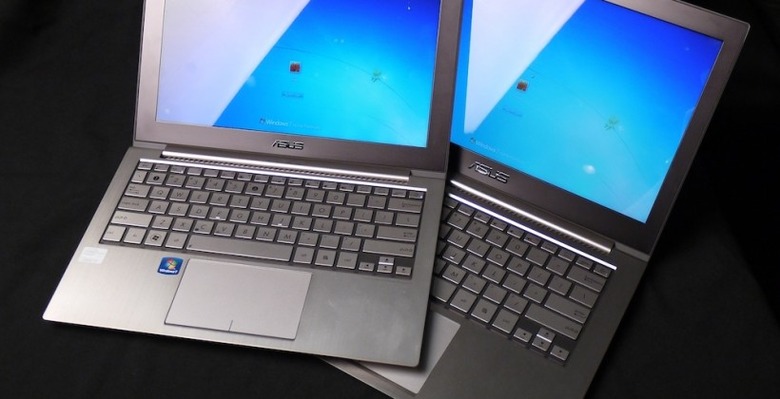 Touchscreen ultrabooks to challenge the growing tablet market are expected to debut alongside Windows 8, according to sources in the manufacturing chain, as notebook makers look to differentiate their ultraportables from the MacBook Air. A new breed of LCD displays and touch panels to go with them have already begun sampling, DigiTimes' insiders claim, with new designs required in order to work with the sub-0.8-inch thickness Intel specifies for the ultrabook segment.
Whereas previous touchscreen notebooks and convertible tablet PCs have used existing resistive, capacitive or active digitizer displays to enable touch, such systems can often add unwanted bulk. In the case of ultrabooks, where extreme portability is a primary element, new designs have supposedly been introduced to keep touch from bloating the upper notebook lid.
For instance, so-called open cell display units are being trialled, where the backlight section of the panel is clad not by a separate cover but relies on the lid of the notebook itself for protection. Apple has used such a system in the MacBook Air, and it is believed to shave several millimeters off of the regular thickness of a typical notebook display.
Although Steve Jobs once criticized touchscreen notebooks as ergonomically flawed, that doesn't appear to be the same opinion of OEMs. Windows 8's new touch-centric UI and other elements – such as the Metro interface we played with on a Samsung tablet earlier in the year – make the OS far more usable with fingers, though whether it will also make touchscreen ultrabooks commercially appealing remains to be seen.