Aston Martin Valhalla gives super-exclusive hypercar a name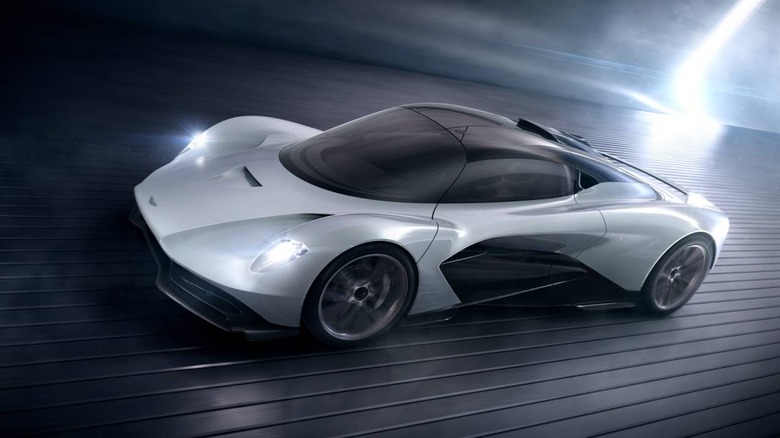 Aston Martin's third mid-engine hypercar has been given its official name, with the AM-RB 003 set to launch as the Aston Martin Valhalla. The latest fruits of the British automaker's collaboration with Red Bull Advanced Technologies is set to be the most drivable of the trio, with Aston Martin promising that while it won't exactly be tame, it'll definitely be focused on the road rather than the track.
The car was announced earlier this year, as the latest in a series that began with the Valkyrie and the track-centric Valkyrie AMR Pro. The Valhalla name is a nod to the warrior's paradise of ancient Norse mythology, with Aston Martin Lagonda President and Group CEO Andy Palmer suggesting that eventual owners will "recognize and appreciate the name's connotations of glory and happiness, for there can be few more hallowed places than the driver's seat of an Aston Martin Valhalla."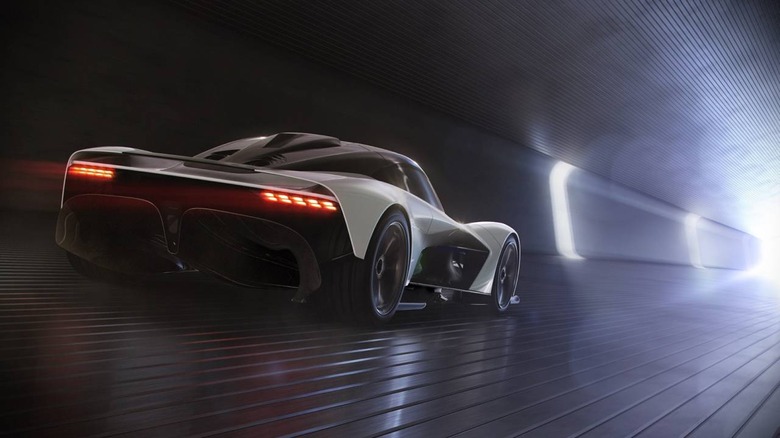 Those owners will be few and far between, however, and they'll have to wait a while in order to experience their new hypercar. Only 500 coupes will be made, Aston Martin confirmed today, following in the series' traditional of extremely limited numbers. Production isn't set to begin until the end of 2021, and pricing has not been announced at this stage.
What we do know, though, is some of the more alluring technical details. The Valhalla will use a new drivetrain, combining a high-efficiency, high-output turbocharged V6 gas engine with a battery-electric hybrid system. That's been designed in-house, too, and paired with the Nexcel sealed oil system that Aston Martin first used on the Vulcan. Among other improvements, the system allows for a complete oil change to be performed in under 90 seconds.
The chassis and suspension will dip heavily into the Valkyrie engineering, with an active suspension setup and a carbon fiber structure. The bodywork will be all carbon fiber, too.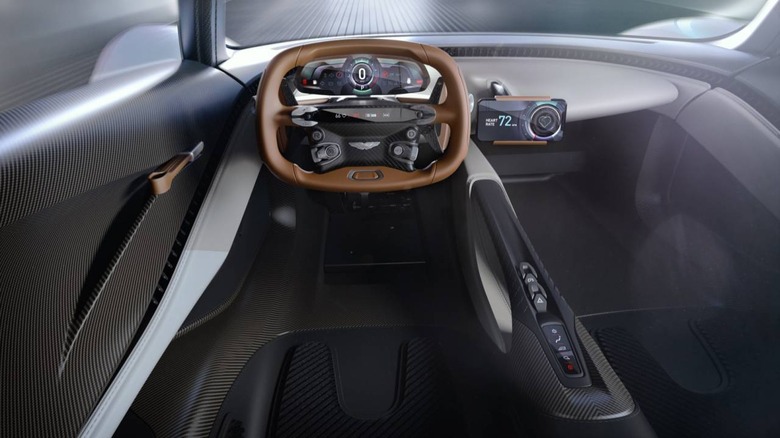 Despite the race-friendly technology, Aston Martin is positioning the Valhalla as a road-friendly vision of performance. That includes a larger cabin and doors that open forward and upwards for easier ingress, together with more storage space including a cargo shelf behind the seats for your luggage. A pared-back center console relies on your smartphone for its infotainment display, while the majority of the controls are mounted on a racecar-inspired steering wheel.
Although limited in availability, the hypercar will allow Aston Martin to experiment with new manufacturing processes which may one day spread to its more mainstream range. The center console, for example, relies on 3D printing, something which the automaker says cuts mass by half. We'll see how that helps the Valhalla's performance when power and speed figures are released.