Aston Martin V12 Speedster official: Super-limited open top coming 2021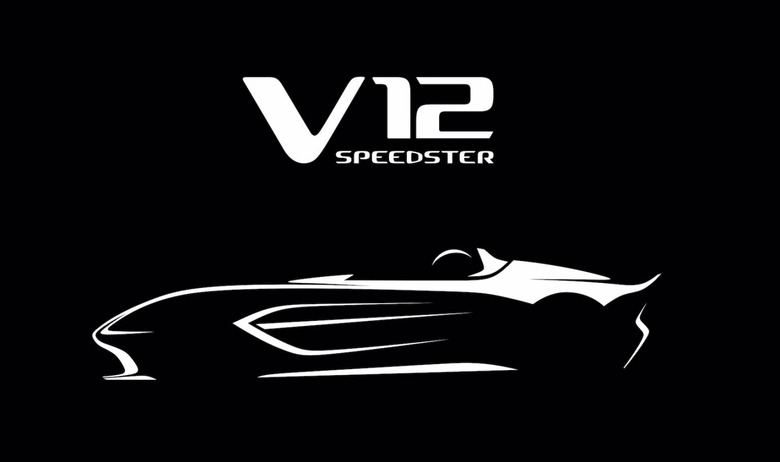 Aston Martin is readying a super-limited-production V12 Speedster, a rare open-top vision of the British automaker's most important values. Just 88 of the cars will be produced for customers around the world, each a two seater expected to deliver around 690 horsepower.
For now, Aston Martin isn't sharing images of the upcoming car. That will have to wait until later in the year, when the V12 Speedster makes its official debut. If you think you've space for one in your garage, though, you don't need to wait: Aston Matin is already opening up the order books, even though pricing is yet to be announced.
We're expecting it to cost a significant amount, however, since this is almost certain to become an instant-classic. It's the handiwork of Q by Aston Martin, the automaker's in-house bespoke team. Usually they're found making customer modifications to the line-up of regular production cars, but occasionally they're let loose to cook up something even more special.
Star of the show will be the engine. It's a high-performance version of the automaker's 5.2-liter V12 twin-turbo, from which Aston Martin is saying we can expect around 690 horsepower and 516 lb-ft of torque. It'll be paired with a ZF 8-speed automatic transmission, which will be mounted toward the rear of the Speedster.
The result won't just be power and speed – with final numbers for pace yet to be confirmed – but a soundtrack worth listening to. Aston Martin refers to that as "an abundance of character," and says it has made particular efforts when it comes to how the engine and exhaust sound. Since there's no roof to get in the way, it should be all the more powerful.
As for the rest of the design, with the roof removed the remaining bodywork will really have to stand out. Again, we won't get to see the final look until later in 2020, but Aston Martin says it's a combination of modern and heritage, nodding back to its Le Mans and Nüburgring racers of the 1950s.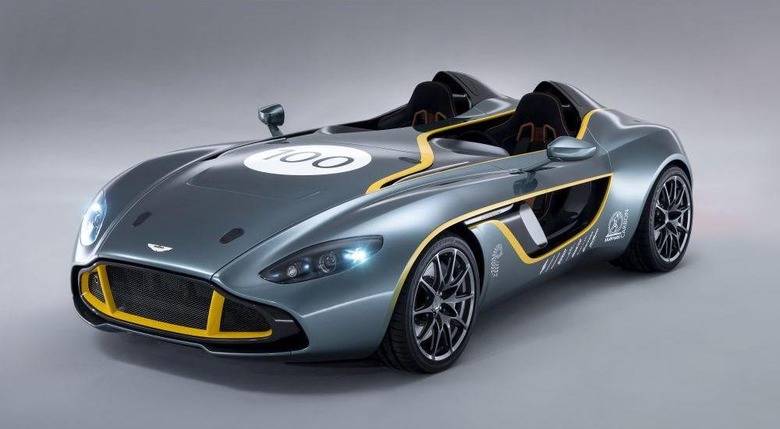 This isn't the first open-top Aston Martin to bear the Speedster name, mind. Back in 2013 the automaker showed off the CC100 Speedster Concept, part of its one hundred year anniversary. That went on to shape help this new V12 Speedster too. Come 2017, a special-edition Zagato Speedster version of the Vanquish returned to the theme.
With only 88 being produced, the likelihood of seeing an Aston Martin V12 Speedster in the wild seems decidedly low. Orders of the hand-built car are being taken now, and the automaker expects the first deliveries to kick off from Q1 2021.