Aston Martin DBX spied again as automaker hits new milestone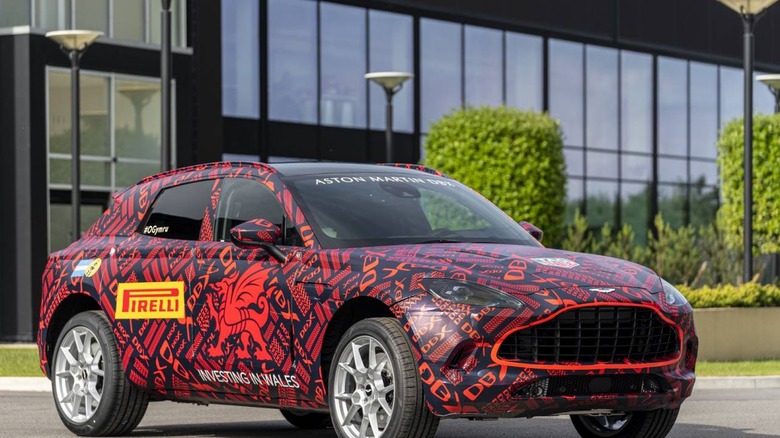 Aston Martin has revealed more of its DBX luxury SUV, as the automaker kicks off production at its new high-tech facility in the UK. The Aston Martin Lagonda St Athan plant is the second of the company's, but promises to be its most technologically advanced: it'll be the home of Aston Martin's electrification efforts, among other things.
The Welsh plant is a former UK Ministry of Defense site, but has undergone huge changes since Aston Martin announced it would take over the location in early 2016. Spanning 90 acres, its most notable features are three so-called "Super Hangers"; a host of changes have been made to make them Aston Martin Lagonda's "Home of Electrification."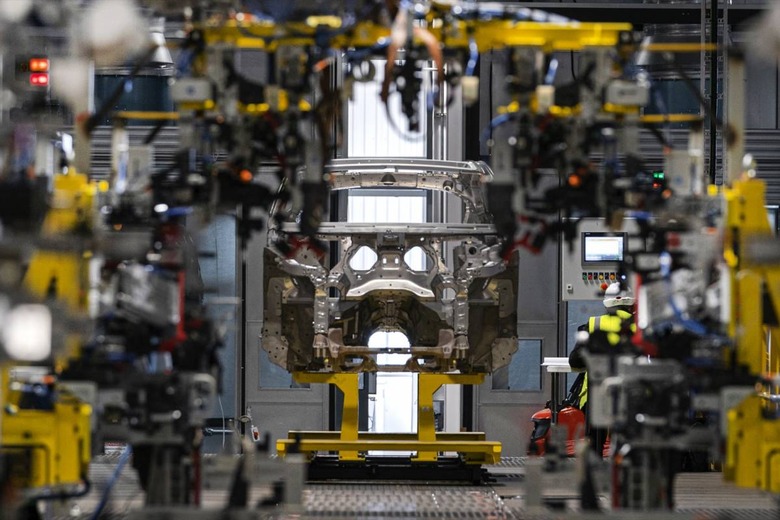 The Aston Martin DBX won't be electrified, at least not initially. The automaker's first SUV, it'll be powered by a V8 gas engine and include the expected off-road tech like all-wheel drive. However an electric option – most likely a hybrid drivetrain – is believed to be on the roadmap.
We're yet to see the SUV without its camouflage wrapping, but Aston Martin has wheeled out a new pattern – along with images showing the SUV's body shell as it makes its way through the facility – to whet our appetites a little more. Several pre-production DBX have been made at the St Athan plant, ahead of its full reveal at the end of the year. Full production at the facility is expected to start in the first half of 2020.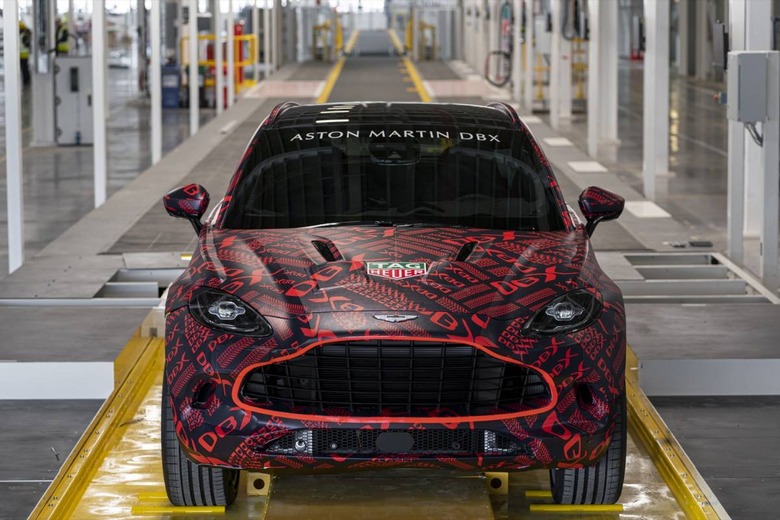 Arguably more exciting than the DBX – which is likely to prove just as controversial among enthusiasts as SUVs from other sports car manufacturers like Lamborghini and Porsche – is the upcoming Lagonda range. Aston Martin resurrected the nameplate to use on a new line-up of electrified, hyper-luxury models, distinct from its core portfolio. So far we've seen a couple of concept cars, each flirting with unusual styling and materials.
However, back in February, the automaker revealed the first of its production cars would be based on the Lagonda All-Terrain Concept, a luxury electric SUV previewed in concept form at the Geneva Motor Show. Bold and convention-defying, it promises electric all-wheel drive and a palette of atypical materials in the cabin, such as ceramic, cashmere, and wool. The goal, the automaker says, is to experiment with what drivers consider to be "luxury" and, in the process, cut some of the ties with traditional signifiers of high-end vehicles.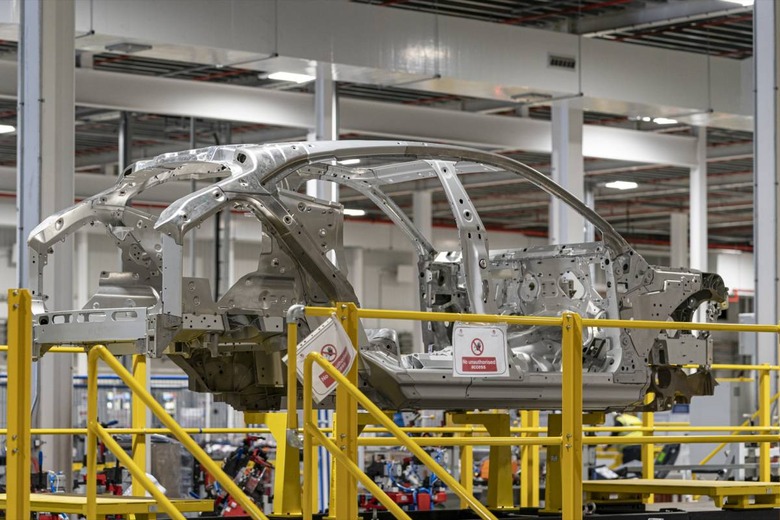 We'll have to wait until the production version of the Lagonda e-SUV to see exactly how that translates to the road. That's not likely to happen until 2022 at the earliest, giving the St Athan plant time to get fully up to speed.