Aston Martin DBX SUV revealed as latest luxe truck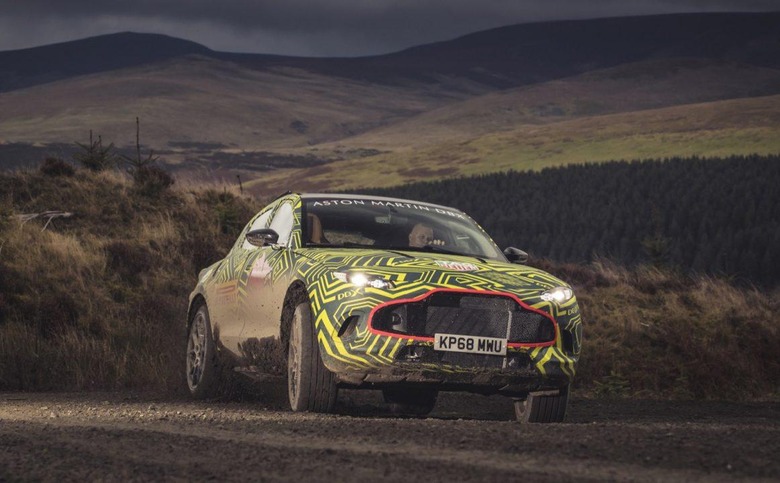 The Aston Martin BDX has been given its production name, with the automaker's first SUV already undergoing testing. The move sees Aston Martin join the growing rank of companies offering luxe-trucks, after Lamborghini, Rolls-Royce, Bentley, and others.
Each marque tries to give their model a slightly different spin, of course, and for the Aston Martin DBX it's underscoring the "sports" part of the SUV name. The DBX isn't getting an easy first outing, therefore. Aston Martin has taken the first development prototype to Wales, UK, and set it up against the Welsh Rally stage.
"The DBX is a very different kind of Aston Martin," Matt Becker, Chief Engineer at the automaker said of the SUV, "but we will be testing it in all conditions and across all terrains to ensure it delivers a driving experience worthy of the wings badge." Testing began virtually, in a driving simulator, well in advance of any physical prototypes being constructed.
The rally stage will only be the first of a series of trials the DBX must undertake before Aston Martin decides it's ready for production. That'll include Arctic cold-weather testing to see how it manages extreme, icy conditions, and the other extreme too, in the incredibly hot deserts of the Middle East. Its fleet-footed dynamics will be dialed in across the Alps, along with on the unrestricted German autobahns, and the infamous Nürburgring Nordschleife.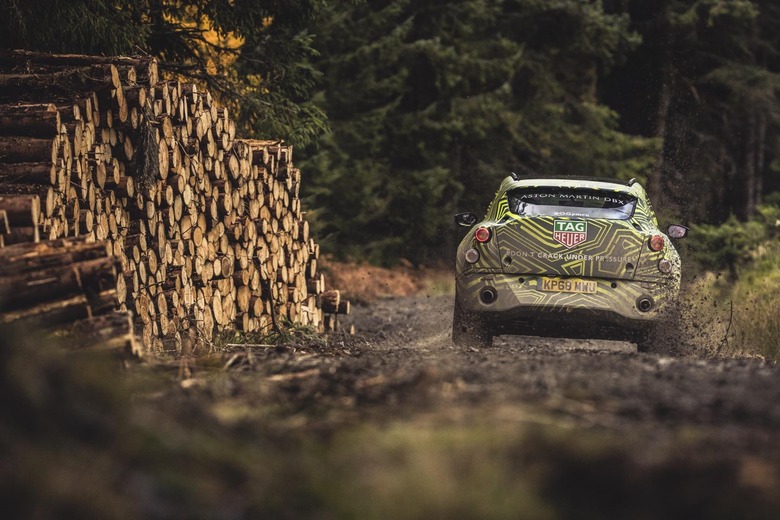 There's not a huge amount of time to get it all right, mind. Aston Martin says the DBX is on track for a product launch in Q4 2019, which means the automaker basically has a year to finalize the SUV.
It'll be produced at Aston Martin Lagonda's St Athan facility, which is also located in Wales. A new production line, it'll also eventually be the location where the automaker's EVs are manufactured.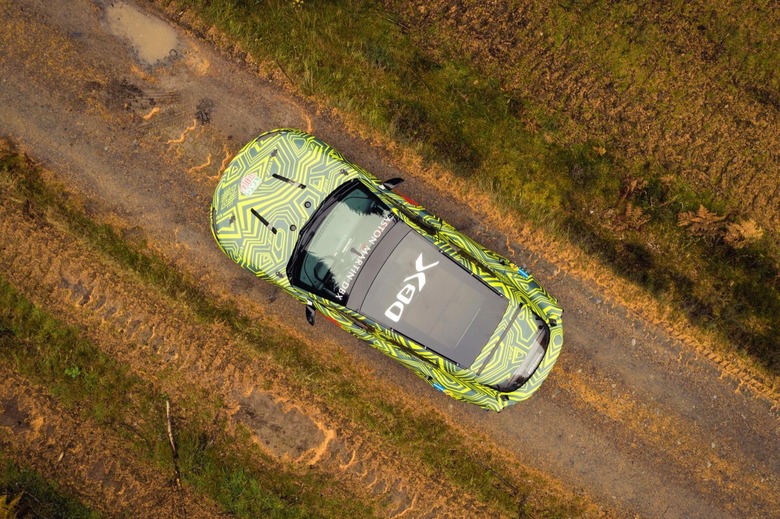 The DBX isn't expected to be offered as a fully-electric car, at least at launch, though one is believed to be on the roadmap. Instead there'll be a V8 gas engine under the lengthy hood. It's all spinning out from Aston Martin's original DBX concept from back in 2015, which previewed the automaker's work on a jacked-up crossover to expand its range.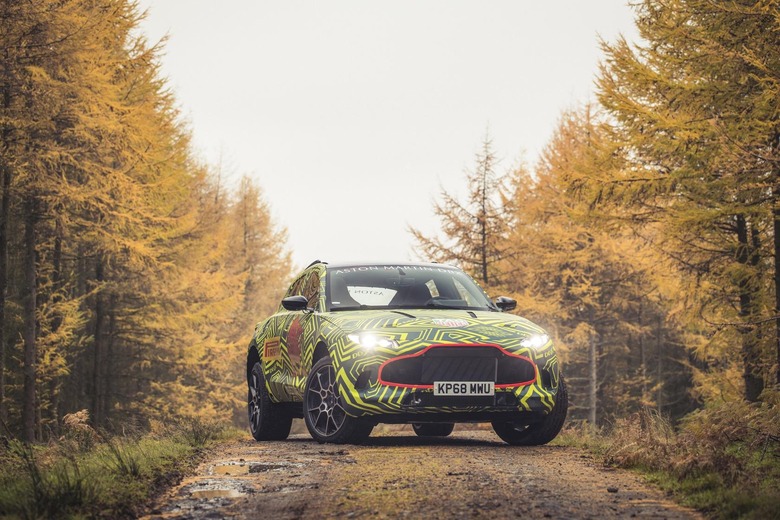 There'll be plenty of factors by which the DBX is judged, of course, beyond just how well it handles some extreme off-roading. As well as style, and the luxury of the cabin, Aston Martin's SUV will need to be priced just right. That means competing with the Lamborghini Urus and the Bentley Bentayga, though it's not impossible to imaging higher-spec versions of the car spiraling up close to the Rolls-Royce Cullinan.