Aston Martin EV and plug-in hybrid vehicles in the works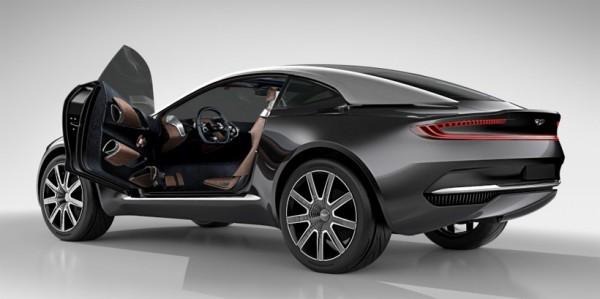 For many of us the name Aston Martin brings to mind James Bond and massive V12 engines. Nothing about the current Aston Martin really makes us think green or fuel efficiency. That may be changing with word that Aston Martin is developing a couple new cars that will be green. One of the cars will be an EV and the other will be a plug-in hybrid.
Word that the cars are in development came during the New York Auto Show. The plug-in hybrid will be a DBX crossover vehicle, something like the image you see here. That vehicle was first seen last month in full EV guise.
The production version of that car will reportedly use four doors rather than the two-door configuration of the concept. The full EV being developed is a version of the four-door family car Aston produces called the Rapide S.
That EV should be on the market in about two years and Aston is tipped to be putting a drive train inside the car good for 1000hp. That should make owners of performance natured EVs like the Tesla P85D sit up and take notice. The price for the EV is tipped to be somewhere around the $200,000 mark.
SOURCE: Engadget