Assassin's Creed: Victory - 2015's AC heads to London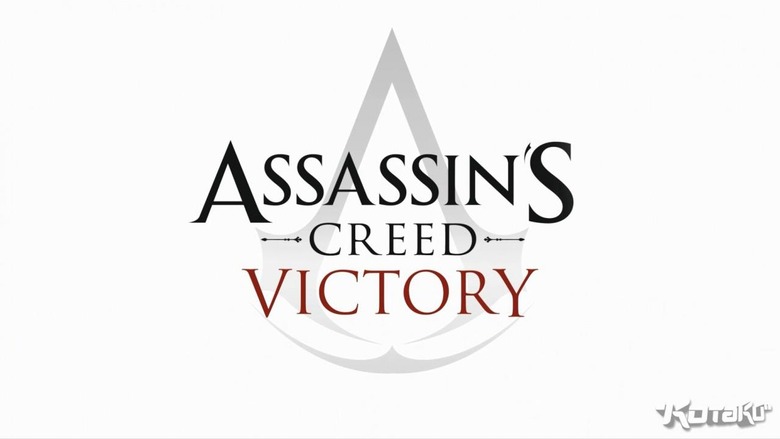 Victorian Era London has been leaked as the next big location for Ubisoft's yearly Assassin's Creed release. This game will be sent out to PC, PlayStation 4, and Xbox One and is currently code-named – or perhaps named in the end – Assassin's Creed Victory. Assassin's Creed Unity was originally code-named Unity, so we could very well see the same sort of situation take hold here. Screenshots of this game have leaked alongside the name and location, showing how far along this game is in development – or at least in presentation.
Over at Kotaku they've heard from an anonymous source that this game will be developed by Unbisoft Quebec. Not entirely by this one office, as a game this massive requires several Ubisoft offices developing at once on one title, but Quebec will be leading the project this time around.
A supposed seven-minute "target gameplay footage" video has been shown to Kotaku. This video is said to be showing developers what's expected of them in terms of quality for the next game's final release.
This video (under wraps, from whens the images you see here come) suggests that it was produced in Ubisoft's Assassin's Creed development engine Anvil. This means it wasn't pre-rendered – as many game show trailers tend to be. This video wasn't meant to be seen by the public.
While the release of Unity was marred a bit by less-than-optimal gameplay and bits and pieces of bugs, we'll expect Victory to be released without error.
With an entire extra year to figure out bugs and implement fixes engine-wide, there's really no reason why this game shouldn't be released without flaw.
Stick around and wait for the game that'll be taking Ubisoft to another time and another place – without pause between yearly releases.