As iPhone 8 notch nears, Sharp makes its odd display pitch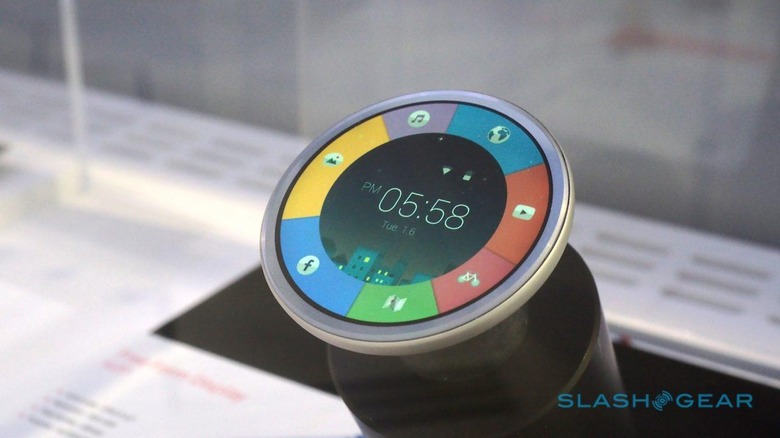 The iPhone 8 may have its notch, and the Essential Phone its front camera cut-out, but Sharp is exploring some seriously unusual shapes for its latest panels. The company brought its latest IGZO free-form displays along to IFA 2017 to demonstrate that, at this point, square is pretty passé. Targeting mobile devices, smart home gadgets, and car dashboards, the new screens promise tiny bezels along with their odd shapes.
IGZO, or indium gallium zinc oxide, displays promise better colors and lower power consumption, not to mention the ability to be cut into non-rectangular forms. Sharp first began talking about its so-called free-form displays back in 2014, and since then the shapes have been getting more unusual and the resolutions higher.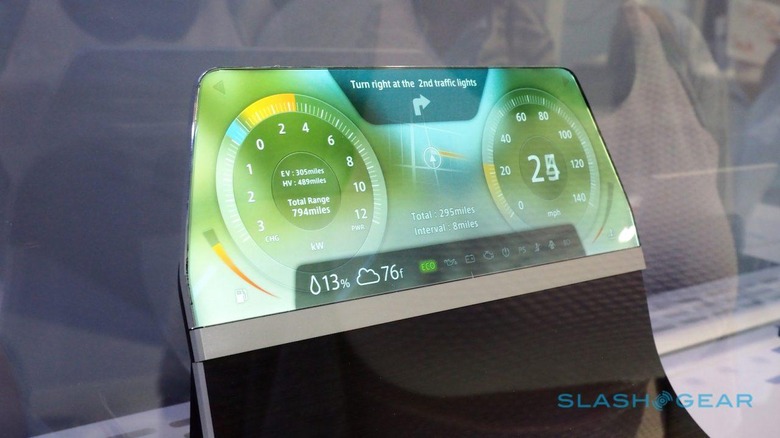 For IFA, it had a trio of options to demonstration. One was intended for a car dashboard, with angled sides and virtual instrumentation. Because IGZO shifts the driver circuit for the screen into the active display area, it can narrow three of the four borders around it.
The other two concepts were even more eye-catching. First, was a 2.5-inch circular screen, running at 824 x 824 resolution for a total of 328 ppi pixel density. Sharp envisages it of being of interest for both automotive manufacturers and in IoT devices, and it's not hard to imagine a car with circular dials that resemble, at first glance analog instrumentation but which, alternatively, could show camera feeds or infotainment data.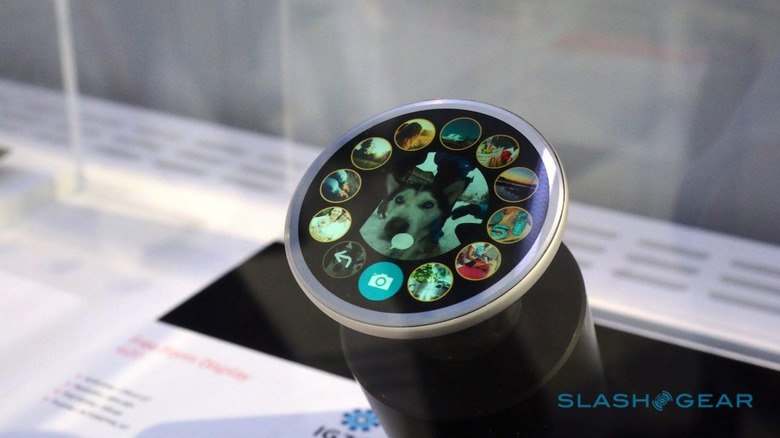 Arguably the most unusual, though, was an oval screen, which Sharp sees as being most likely adopted for mobile devices. At 4.5-inches and 1280 x 720 resolution, it's not the most pixel-dense display out there, but the sample photos Sharp had it showing were still crisp and bright.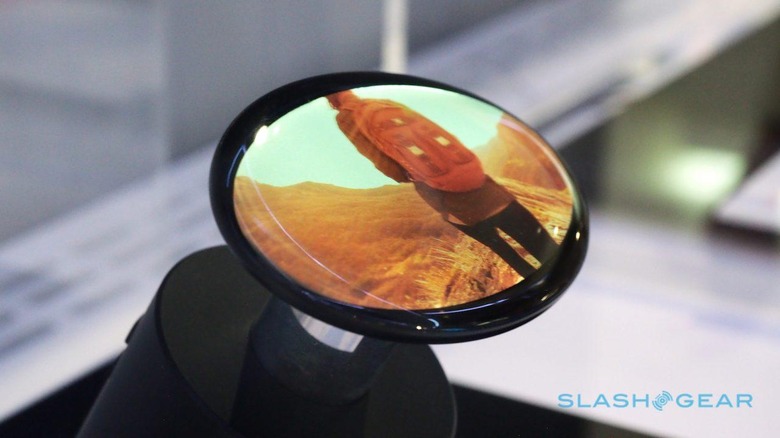 As ever, Sharp doesn't really plan to use these panels itself. Instead, it's looking to supply them to other manufacturers hoping to differentiate themselves with non-traditional form factors. That's something we've seen increasingly happen in the automotive space, such as Audi's Virtual Cockpit instrumentation and Range Rover's HVAC dials in the Velar, replacing what would commonly be analog with a more flexible digital equivalent.
Of course Sharp isn't limited to just these shapes, and nor do they need to be regular like circles or ovals. Previously, the company has shown off IGZO panels with asymmetrical cut-outs and more, allowing for greater flexibility around other controls and such, while IGZO technology can be applied to flexible OLED screens, too.