As chip sales save 2016, Samsung looks to Note 8 for 2017 profit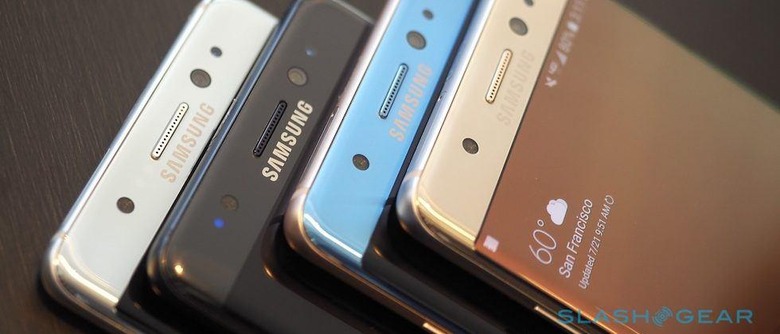 Samsung's Galaxy Note 7 may have tested the old "any publicity is good publicity" adage, but bumper chip demand has paved the way for a surprisingly successful 2017, the company predicts. Sales of memory chips helped assuage the financial hit from recalling millions of Note 7 handsets over fears they could explode, the South Korean firm said today, with record high prices in the final quarter of 2016. Indeed, Samsung's Q4 operating profit surged by 50-percent.
With 9.22 trillion won ($7.93 billion) in operating profit, in fact, it's samsung's highest in more than three years. Chips contributed more than their fair share to that, with a 77-percent increase year-on-year. Samsung is now predicting "stable growth" for chips in 2017.
Elsewhere, other successes were to be found in the display division. There, Samsung says, strong shipments of OLED and large-size UHD panels helped turn a profit; flexible OLED and large-size LCD panels are set to boom in 2017, the company predicts. "In the OLED business, the demand for value-added flexible panel is projected to grow substantially from the innovations in smartphone form factors," Samsung writes.
Nonetheless, the expectation for Q1 2017 at least is fairly moderate. Samsung is actually expecting a quarter-on-quarter decline for the period, even if it says that's likely to be temporary. Behind the fall are expected to be the lower seasonal demand for big-screen TVs, not to mention the extra cash Samsung will be spending on marketing.
That's intended to renew faith in Samsung's smartphones, something that has taken a hit in recent months with the recall of the Galaxy Note 7. Samsung is predicting slow growth in smartphones overall this year, though will attempt to combat that with more affordable devices that offer hitherto high-end features like waterproofing and fingerprint sensors. In the upper echelons, meanwhile, there are more striking designs promised.
NOW READ: Note 7 battery fires: What you need to know
"This year," Samsung explains, "the company's priority will be to ensure consumer safety and product quality by enhancing product assurance processes, implementing new preventive measures and augmenting a dedicated team of experts." That began over the weekend, with Samsung holding a press conference to discuss the battery explosions that let to the Galaxy Note 7 being withdrawn from sale and recalled from owners' hands. Two errors in battery chemistry were blamed for the problem.
It remains to be seen how much it will cost Samsung to catapult the company back into the good graces of consumers. However, it has clearly decided that customers aren't ready to give up on the Note legacy. Indeed, there's a Galaxy Note 8 in the pipeline it was confirmed.
As for the much-anticipated Samsung Galaxy S8 – which will follow "solid sales" of the Galaxy S7 and S7 edge – that won't be making the expected appearance at Mobile World Congress 2017 in just a few weeks time. Instead, we'll have to wait until a little later in the year to see the new flagship.