Archos Vision PMPs priced for UK; coming August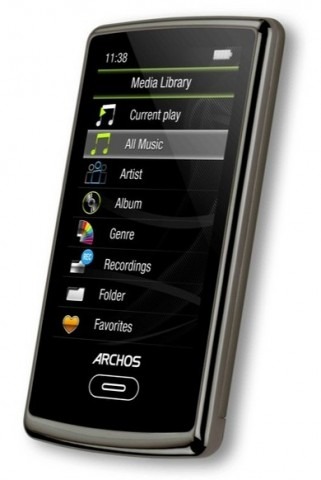 Archos brought their PMP and tablet roadshow to the UK today, revealing not only pricing and availability for the upcoming Vision mediaplayer range but details of their Android MID.  The Vision range – which currently includes 2-inch and 3-inch touchscreen models – will land in the UK in August; meanwhile, Archos reconfirmed that their Android MID will make its debut on September 15th.
The PMPs include the Archos 2 Vision, which has a 2-inch touchscreen, FM radio, 8GB or 16GB of storage and a microSD card slot.  Meanwhile the Archos 3 Vision has a 3-inch touchscreen, FM transmitter for piping audio through a car radio, video playback functionality and a composite TV cable.  It too has 8GB of storage and a microSD card slot. 
Both have kinetic scrolling and a photo viewer.  They'll also be joined by the Archos Clipper, a compact 2GB "ultra-mini" PMP intended to take on the iPod shuffle.  It will be priced at £19.99 ($33) in the UK, while the Archos 2 Vision and 3 Vision will be £49.99 ($82) and £89.99 ($147) respectively; all three arrive in August, and will be followed by 4-inch and 7-inch versions in the fall.
No new specification details for the Android MID have been revealed, but Archos have confirmed that it will be based on Google's open-source platform but with their own interface.  That will make its debut on September 15th.