Archos GamePad now available in the US for $179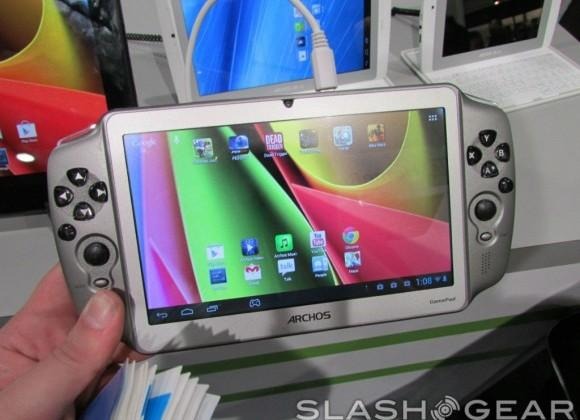 We may receive a commission on purchases made from links.
The Archos GamePad goes all the way back to early December, when the gaming tablet released in Europe, leaving those in the US still yearning for a gaming-specific tablet with physical tactile buttons. However, after seeing a bit of a delay, the tablet is now finally available in the US for just $179.
Archos showcased their new GamePad gaming tablet at CES last week, and we even got our hands on the new device during the show, but now anyone can get their hands on it. Previously, the company announced that the tablet would be arriving in February at $169, but the tablet was apparently delayed and the price went up $10.
What's so unique about this piece of machinery is its 14 physical buttons that are split up on the sides, and there's even dual analog thumbsticks, as well as an exclusive button-mapping tool that allows users to play Android games without relying on on-screen controls. The GamePad comes with a 7-inch touchscreen with a resolution of 1024x600, which isn't too impressive, but shouldn't be a big deal if you're not gung-ho about pixel density.
Under the hood there's a 1.6GHz dual-core processor accompanied by a quad-core Mali-400 MP4 graphics chip. The tablet also has 1GB of RAM and 8GB of internal storage capacity, but the device comes with a built-in microSD card slot that can be used to add up to 32GB of extra storage space. The tablet is available now on Amazon, but we expect it to hit other online retailers shortly.