ARCHOS GamePad hits Europe today, USA in 2013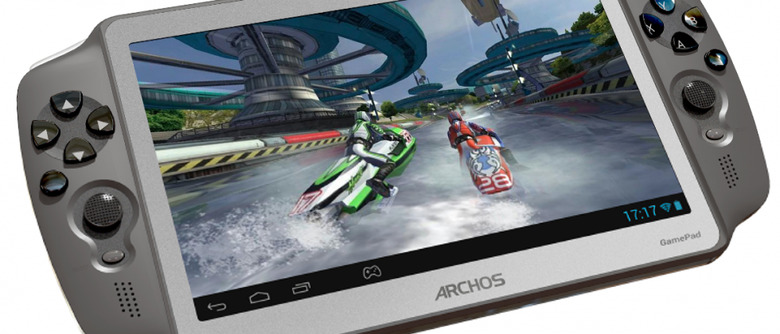 The folks at ARCHOS have today announced retail availability for their new GamePad device for Europe with plans to unleash the device in the USA in the first quarter of 2013. This device is a sort of a gaming hybrid with physical controls on the sides of a center touchscreen display, this making it both a tablet and a personal gaming console. This machine will be released with Android 4.1 Jelly Bean and a collection of ARCHOS-added apps for a lovely gaming experience.
This machine works with many games by bringing physical controls to take the place of virtual controls. In fact, ARCHOS currently has it that the GamePade uses "unique mapping software that allows you to link the virtual controls of any game to physical controls." Any game at all – that's a winning formula!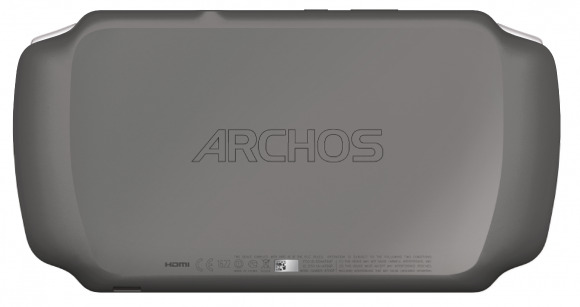 This machine is able to access the official Google Play store for content as well as Google Mobile Services galore. With this device's 14 physical buttons as well as dual analog thumb-sticks and technology unique to ARCHOS, this may well be the gaming device you've been looking for for Android. The display is 1024 x 600 pixels across a 7-inch display with a 1.6GHz dual-core CPU under the hood.
You'll be able to work with wi-fi for connectivity and is able to connect to your HDTV via its built-in mini-HDMI port so you can view your games gigantically. Get pumped up about the release across Europe today for a cool 149.99€ or wait with your fingernails deep in your kneecaps for the first quarter of 2013 where it'll be released in the USA.