ARCHOS GamePad gets physical for Android gaming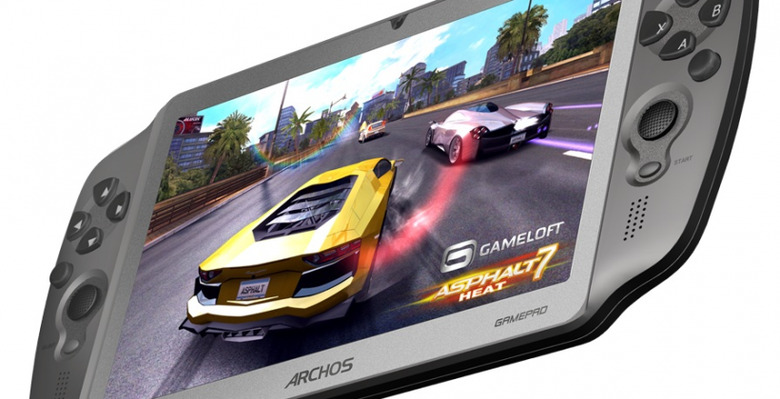 This week the folks at ARCHOS have revealed the GamePad, a gaming tablet with physical controls integrated into the device itself. This device brings on a lovely 7-inch display made to display games like the brand new Gameloft title Asphalt 7 – a racing game to be reckoned with. This device comes packed with a 1.5GHz dual-core processor paired with a Mali 400mp quad-core GPU for high-class graphics.
This device is an officially Google-licensed device, meaning you've got full access to Google Play for apps as well as media of all types – music, music, magazines, and books. ARCHOS also notes that this device works with a brand new bit of technology that ensures control compatibility with every advanced Android game: "automatic game recognition and mapping tools." You'll be able to play anything!
This device takes on the Android gaming dream, what ARCHOS describes as follows:
"Until now, tablets provided gamers with touch controls that lacked response and compatibility for their advanced games, providing a disappointing gaming experience. As one of the main tablet uses, there is a strong need for a tablet that does more for gaming. Thanks to the complete touch and physical controls of the ARCHOS GamePad, Gamers can enhance their experience."
This device will be popping up with Android 4.0 Ice Cream Sandwich, the first Google mobile OS to get game controller support right in the software framework. Once Ice Cream Sandwich was introduced, several groups started developing games that are ready to use 3rd party controllers. The ARCHOS GamePad will be able to work with those games, but with a brand new bit of mapping and game recognition tech, they'll be able to make use of any virtual controls, mapped to the physical control buttons of the GamePad.
Henri Crohas, ARCHOS Founder and CEO noted that "thanks to the mapping and automatic game recognition systems included on the GamePad, we already have over a thousand android games compatible with the ARCHOS GamePad's physical controls, including back catalog titles that originally didn't include physical controls."
This device will be popping up near the end of October for less than 150 Euro – we'll find out soon if this device will be appearing in the USA (and for what price). Meanwhile have a peek at our full review of the Archos 101 XS convertible tablet from the G10 series.