Archos A70HB Family Digital Assistant tipped for CeBIT 2010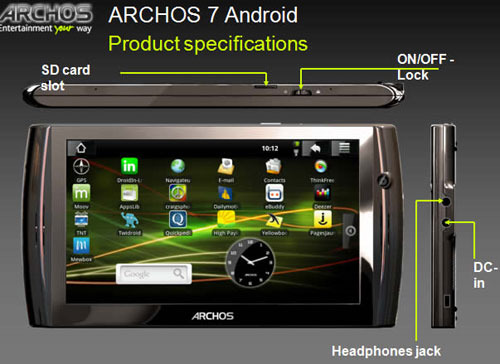 Archos have already been pretty upfront about their plans to bring larger versions of their Android-based internet tablet to CeBIT 2010 this week, and according to the show guide they'll slot into the company's new Archos Home Slate category.  As tipped before, the tablets will prioritize family activities, such as group email and calendar access, together with the usual tablet fare such as internet access and multimedia.
In fact, according to Archos this isn't just a new segment for them but the creation of a whole new acronym: the Family Digital Assistant (FDA).  Such a device would be permanently online and work both as a media deck and as a home organizer.
According to Archos the first such device – the A70HB – will be on show this week, though we've no way of knowing whether it's actually the same tablet as the Archos 7 we've seen previously
[via Engadget]