Archos 7 Android tablet details surface in full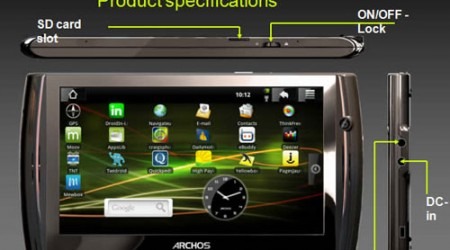 If you have had your eye on an Android-powered MID, the Archos 7 has surfaced. The device is a larger version of the Archos 5 that has been around for a while. The new MID has a larger 7-inch color LCD touch screen than the Archos 5 sports.
The MID is set to ship in March with the 8GB version selling for £ 149.99 including VAT and it can be pre-ordered now. Other features include compatibility with Mac and Windows PCs, a screen resolution of 800 x 480, and support for most video, music, and photo formats that are popular.
The MID has a webcam and has an integrated mic that can also work for voice recording. The device measure 203 x 107 x 12mm and ships with headphones and a USB cable. I am not sure exactly what version of Android the device is using.