Apple's Swift Playgrounds Gets Robot Hook-Up With LEGO, Parrot, More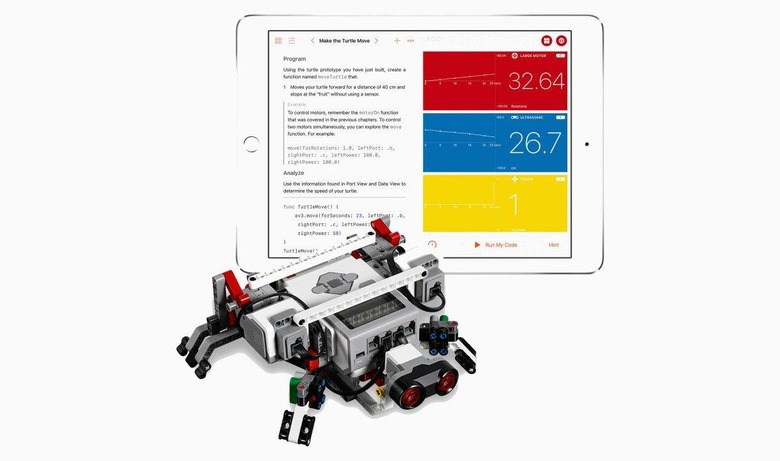 Swift Playgrounds, Apple's software developing toolkit intended to encourage kids to learn code, is breaking out of the iPad and connecting with educational toys from LEGO, Parrot, and more. Launched at WWDC 2016 a year ago, Swift Playgrounds took Apple's programming language and wrapped it up in an iPad app that aimed to be equal parts education and entertainment. Now, the fruits of Swift Playgrounds will be able to engage with devices in the real-world.
In an update due next week, there'll be support for select third-party robotics devices and more. Using Bluetooth, the iPad will be able to connect directly to LEGO's MINDSTORMS Education EV3, Sphero's SPRK+ ball-shaped robot, Parrot's drones, UBTECH's Jimu Robot MeeBot Kit, Wonder Workshop's Dash, and the Skoog cube. After that, code created in Swift Playgrounds on that iPad will be able to instantly control the wirelessly-paired device.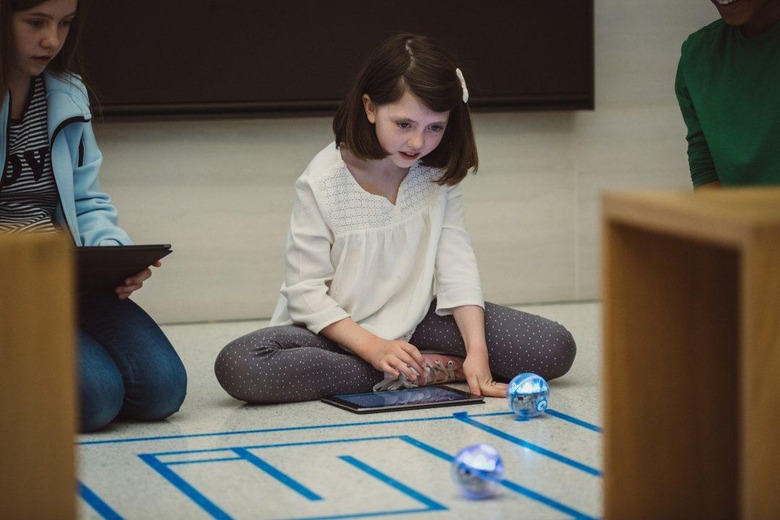 The goal, Apple says, is to make the immediate impact of software more obvious, not to mention more engaging. While some young people take readily to the idea of coding on a display, others might respond better when they see a physical manifestation of their programming.
According to the Cupertino company, currently more than a million children and adults are using Swift Playgrounds around the world. "Now they can instantly see the code they create and directly control their favorite robots, drones and instruments through Swift Playgrounds," Craig Federighi, senior vice president of Software Engineering at Apple said today. "It's an incredibly exciting and powerful way to learn."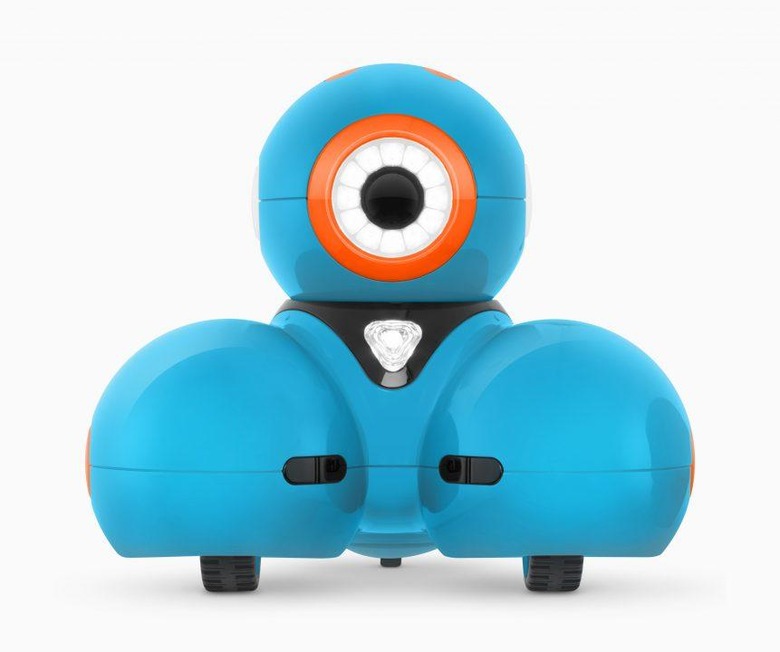 For instance, with a LEGO MINDSTORMS Education EV3 kit, apps created in Swift Playgrounds will be able to set DIY robots walking, scurrying, and rolling across the desktop, while robotic arms will be able to grab items and more. The apps will have access to the MINDSTORMS sensors, too, for more complex interactions.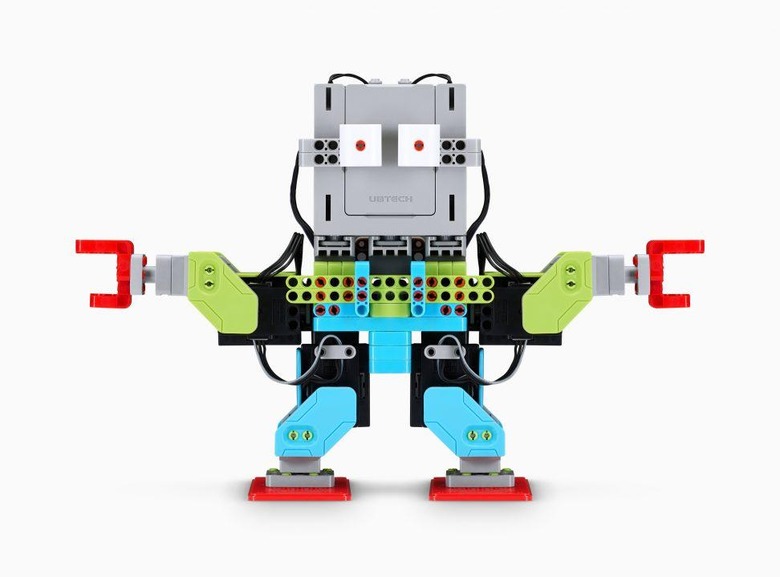 Similarly, Sphero's SPRK+ robotic ball will open up its motors, lights, and sensors to Swift Playgrounds. From Parrot's line-up, the Mambo, Airborne, and Rolling Spider drones will all be compatible, including everything from takeoff to landing with aerial stunts along the way. UBTECH's LEGO-esque robot will fully controllable, as will the blob-like robot from Wonder Workshop. Finally, Skoog's music-centric cube controller will offer an unusual interface for physically controlling software.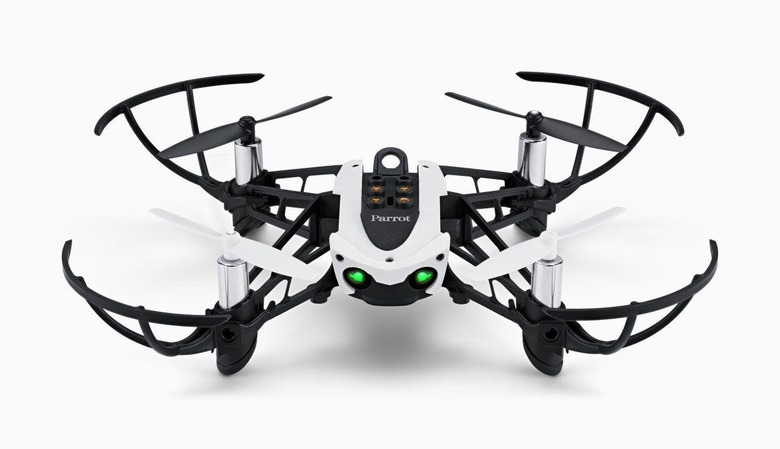 It's a big advance for the software suite – one of the goals of which, of course, is to encourage kids to get started on an Apple-friendly programming language – but also an unusual time to announce it. Apple says that Swift Playgrounds 1.5 with all this support for third-party devices will be available as a free download from the App Store come Monday, June 5th. That's the first day of WWDC 2017, and indeed you might have expected Apple to save this news until its annual developer event, just as you could've expected its App Store payout milestone to be a feature of the opening keynote.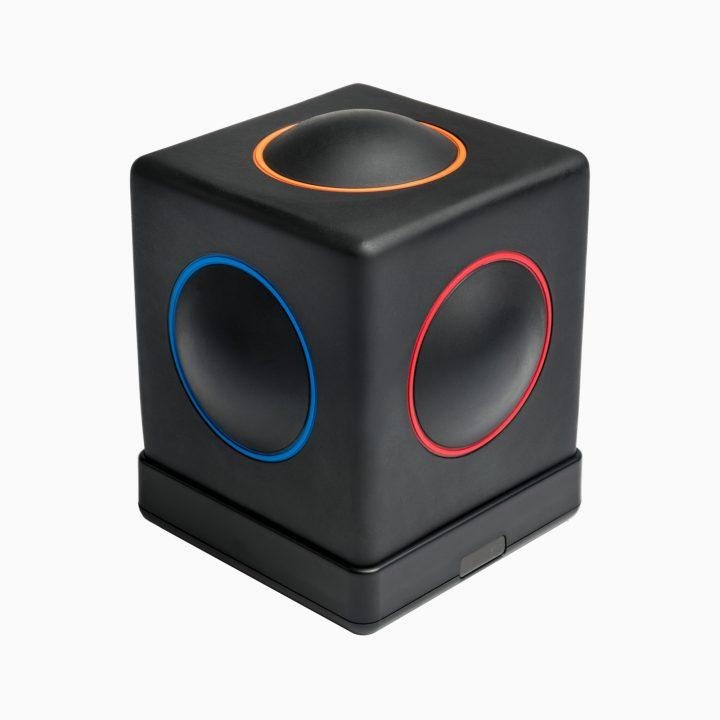 That it hasn't does lend some credence to the idea that the keynote will be jam-packed with other things. Believed to be on the cards are new MacBook Pro models, new macOS accessories, and new iPad Pro tablets. If you can't wait for the latter, you'll be able to run Swift Playgrounds 1.5 on any iPad Air and iPad Pro models, or the iPad mini 2 and later, running iOS 10 or later.