Apple's Q2 2017 revenue is up despite a slump in iPhone sales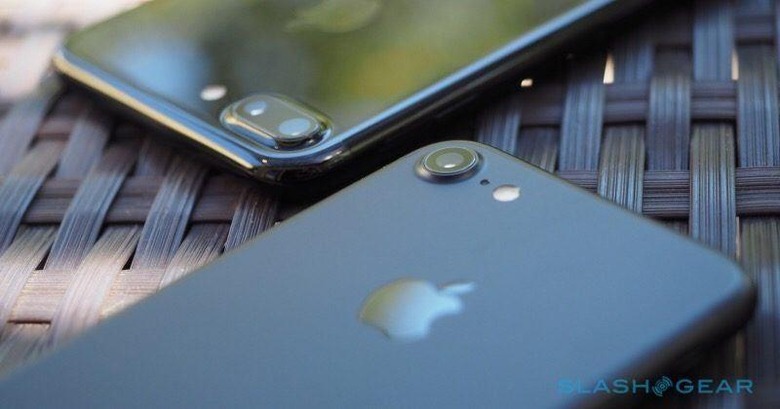 Apple has announced its second quarter financial results, and in it we see a surprising decrease in iPhone sales. Overall, the company reported iPhone sales totaling in at 50.76 million during the year's second quarter, a slight drop, relatively speaking, from last year's 51.19 million units. The figure ultimately falls short of analysts estimates, and may be largely due to the fabled 'iPhone 8' and its huge array of rumored features.
Apple has announced a quarter revenue figure of $52.9 billion, which works out to $2.10/diluted share. It's a good figure when looking at the year-on-year comparison — during the same quarter last year, Apple revealed revenue of $50.6 billion which worked out to $1.90/diluted share. Overall, Apple has its international sales largely to thank for the uptick in revenue, as they account for a solid 65-percent of the funds.
Speaking about this, Apple CEO Tim Cook stated:
We are proud to report a strong March quarter, with revenue growth accelerating from the December quarter and continued robust demand for iPhone 7 Plus. We've seen great customer response to both models of the new iPhone 7 (PRODUCT)RED Special Edition and we're thrilled with the strong momentum of our Services business, with our highest revenue ever for a 13-week quarter. Looking ahead, we are excited to welcome attendees from around the world to our annual Worldwide Developers Conference next month in San Jose.
The revenue shows good things for Apple, but as mentioned, the iPhone sales were a disappointment in an otherwise notable fiscal quarter. As well, the iPhone raked in 1.2-percent greater revenues in the last quarter, which itself is due to a higher average selling price than in the past. It is possible, as well, that we'll see a degree of rebound effect in the future following the launch of the greatly anticipated iPhone 8 (or iPhone Pro or whatever non-official name you prefer).
READ: This iPhone 8 leak is the biggest and most exciting one yet
The phone is expected to bring a large number of features to mark the handset's 10th anniversary. Based on existing rumors and leaks, these features could include everything from the elimination of the home button to a fingerprint sensor under the display, a 3D camera, OLED panel, wireless charging, support for the Apple Pencil, curved edges, and more.
The big question at this point is when the iPhone 8 will be released. Though we typically see new iPhone models in September, many sources have surfaced claiming troubles behind closed doors. Namely, reports indicate that Apple is having trouble dealing with the Touch ID and its new rumored position beneath the display. Leaks have indicated that Apple has at least entertained the idea of the sensor being moved to the back of the device, and at least one source has stated that Apple needs a solution in place by this month to avoid bumping the phone's mass production — and therefore release — to a later date.
SOURCE: Apple