This iPhone 8 leak is the biggest and most exciting one yet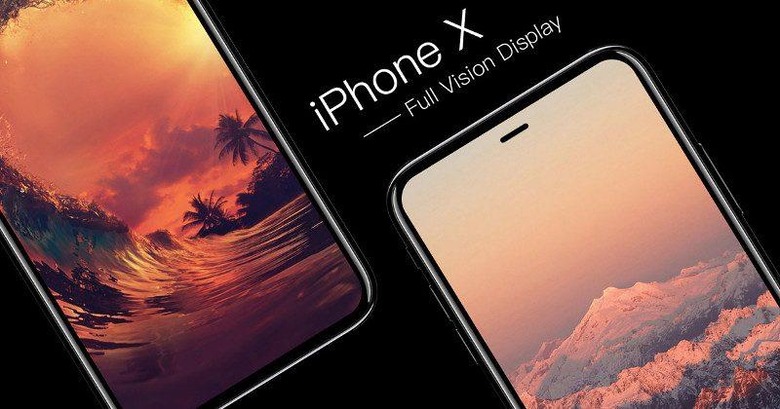 Samsung should bask in the limelight while it still can. Because if the iPhone 8 shapes up to be anywhere close to these leaks, it will definitely steal the show later this year. Fan site iFanr has gotten a hold of a schematic diagram of this iPhone X or iPhone 8 and the implications are going to be ground breaking. So whether Apple's tenth anniversary iPhone comes late or not, it will be putting the Android world on notice and might set the design trend for the years to come.
Those expecting Apple to adopt an edge-to-edge curved design might be a bit disappointed. But those who do agree with LG's criticism of such curved edges will probably rejoice. There is still a tiny, though insignificant, bit of bezel, about 2.6 mm wide, where the screen usually slopes down on a 2.5D curve. Other than that, however, there is nothing else around the screen, which bring us to the other exciting parts of the leak.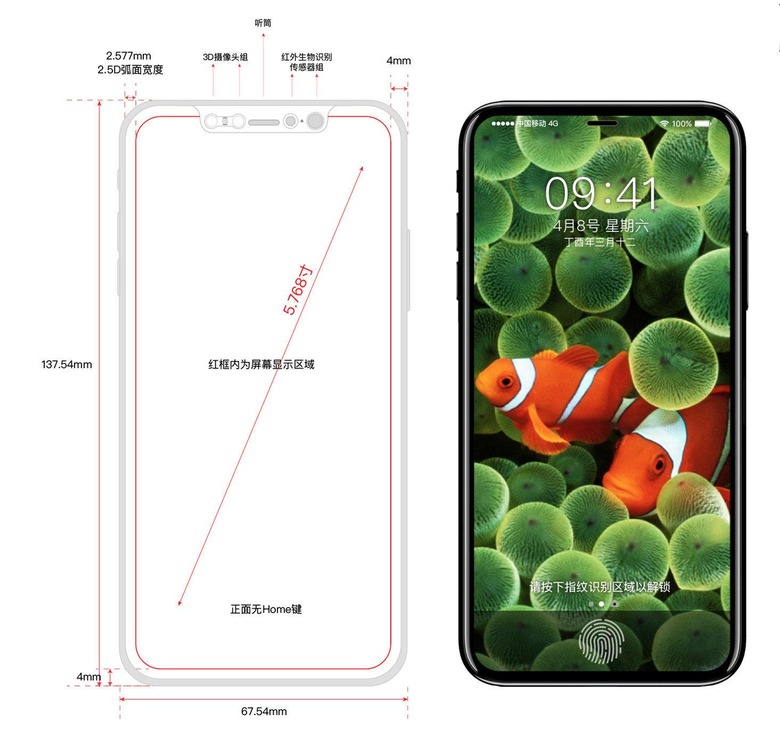 We've already heard a lot about the fingerprint sensor that will be hidden under the screen. In fact, that is likely to be blamed for the expected delay of the iPhone 8. But the screen will also hide the front cameras and sensors at the top, and that area is just as interesting as the one below. Flanking the top front speaker are four "holes". On its left is a dual camera system. On the opposite site is an ambient light sensor as well as a 3D laser sensor. This is almost similar to the set of sensors on the Microsoft Kinect, which was made by Israeli company PrimeSense, which, in turn, was acquired by Apple in 2013.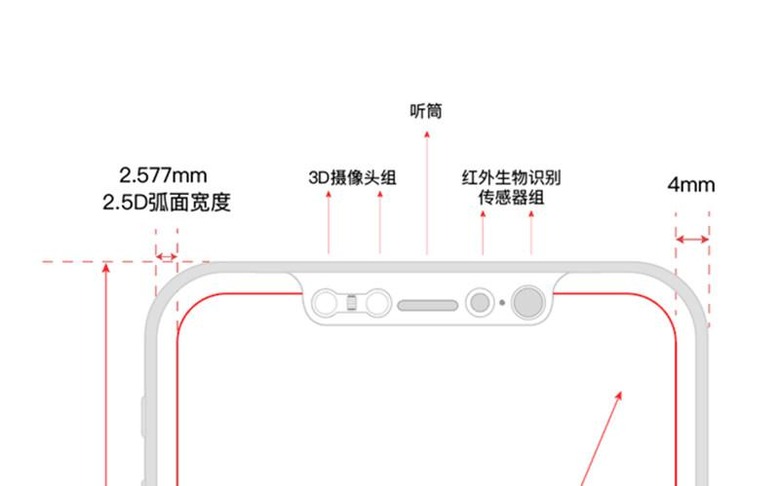 This implies that the front camera won't simply just be for taking nice selfies. It can be used for sensing depth, three-dimensional data, and, perhaps, facial recognition more accurate (and more secure) than Samsung's implementation. Almost comically, because of all the hardware that will now take up the top row of the phone, Apple apparently had no choice but to rotate the back dual cameras into a vertical orientation. Apple also put the LED flash smack in the middle of the two cameras to give them more room to fit optical image stabilization mechanisms.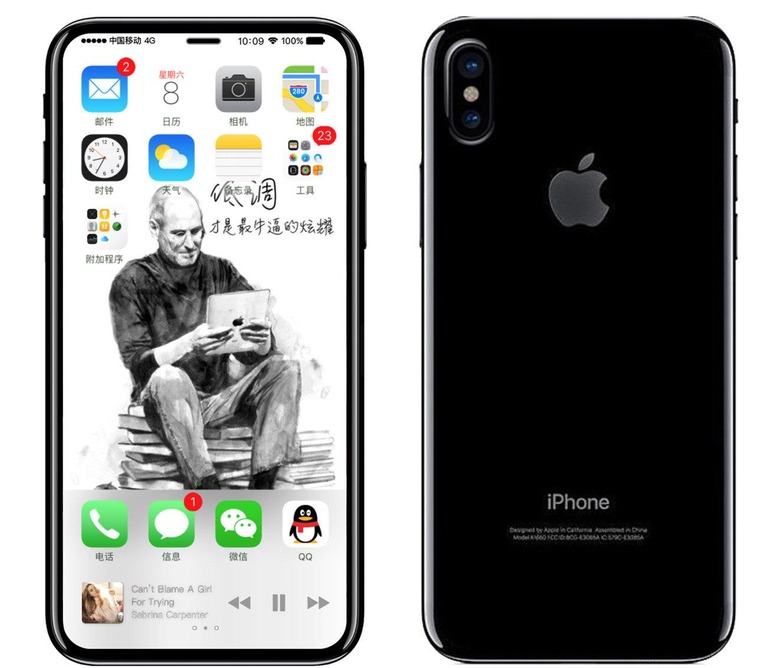 iFanr also talks of features that have been mentioned before but not really confirmed. For example, there might be wireless charging that will be made possible by putting a glass layer on top of the metal back. This is similar to what Apple did with the iPhone 4, except now with a smoother, more rounded design. All of these might sound too good to be true but, to be fair, Apple has already laid the groundwork with its acquisitions and patents. Putting them all together, however, is a different story, and one which we'll have to wait and see in a few months.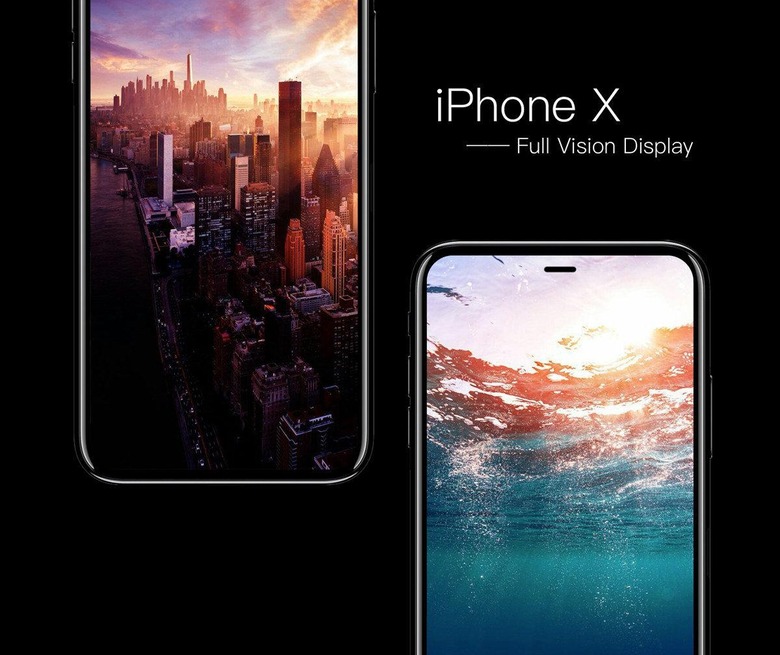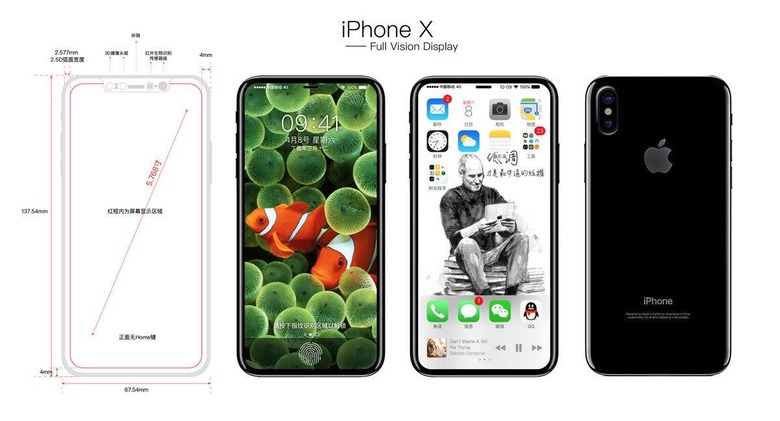 VIA: iFanr