Apple patents long-distance wireless charging for iPhone, iPad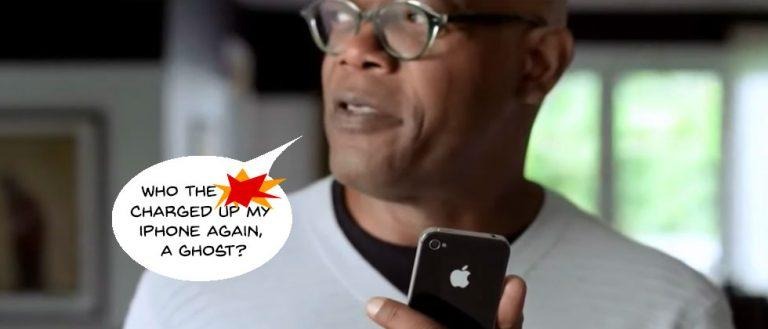 Filed all the way back in 2015, an Apple patent suggests that long-range wireless device charging might be possible. This patent suggests that Apple might use patch antennas to transfer power wirelessly. They'd transfer power at microwave frequencies (or other frequencies) and could also be used "to support millimeter wave communications." While filed back in 2015, this patent application was first published today, April 27th, 2017.
The publication number for this patent is US 2017/0117754 A1, and can be found with the United States Patent and Trademark Office as such. While it was suggested that this wireless charging technology could be used to increase the range at which wireless charging can be done effectively, it also claimed a few other, more grounded angles. The background for this patent said that Apple's aim is to provide systems with improved wireless circuitry, quite plainly.
Apple's patent said that "challenges can arise in implementing wireless charging and communications system[s]. If care is not taken, sensitivity to antenna misalignment and other issues can make it difficult or impossible to achieve desired levels of performance when integrating antennas and other structures into devices of interest."
It seemed at the start of the patent summary and background that Apple would seek to claim a better method for manufacturing hardware. It seemed – to my eyes – that Apple's aim might've been to improve the way in which the most popular wireless charging methods of today would be used. Instead, Apple gives a "Detailed Description" which includes how "power may also be transferred wirelessly between devices... at these frequencies or other suitable frequencies."
The frequencies they speak of are what they describe as a "cellular telephone link", going on to clarify, "a wireless link at frequencies of 700 MHz to 2700 Mhz or other suitable cellular telephone frequencies." They also claim that this connection could be a wireless local area network link operating at 2.4Ghz, 5GHz, or other suitable wireless LAN frequencies. In all, they list:
• Cellular Telephone Link
• Wireless LAN link
• Millimeter Wave Communications
• WiGig Communications
• Communications at any other wireless communications frequencies
Apple claims a patent to "an electronic device that wirelessly transfers power to an external device" which comprises of two things. First, wireless power transfer circuitry. Second, a "dual-polarization dual-frequency patch antenna that is coupled to the wireless power transfer circuitry and that is configured to wirelessly transfer power from the wireless power transfer circuitry to the external device."
If this is the sort of thing Apple has in mind for future iPhone and iPad devices, sign me up. No need to charge things up if they're constantly being pinged for more power from my router – that's something I'm very, very interested in. Maybe the iPhone 8 (iPhone X, iPhone Edition, iPhone Pro) is only the start.