Apple's new optical fingerprint tech is already in the wild - but not in iPhone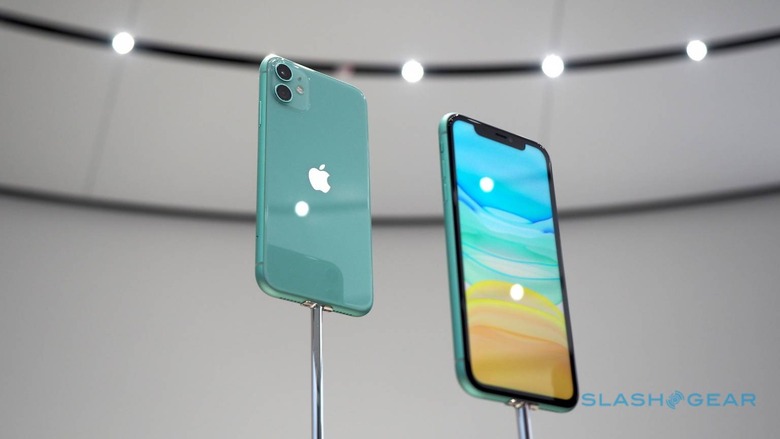 Apple has patented an optical fingerprint sensor that could be used for an in-display scanner in a future iPhone, but we don't have to wait to see that tech in action. The freshly-granted patent comes amid ongoing questions about what type of biometric security method Apple will use in its future smartphones, and speculation that Face ID won't be the only system it relies upon for user authentication.
You'd be forgiven for thinking Apple was all-in on Face ID, the facial recognition system it introduced with the iPhone X several years ago. That, Apple said at the time, was more accurate and more secure than Touch ID, the fingerprint sensor built into its iPhone and iPad home button.
Face ID spread through to the iPad Pro, though there are still some vestiges of Touch ID remaining. Apple's more affordable iPad models, for example, still rely on the fingerprint sensor. Now, this latest patent doubles-down on the idea that Apple isn't giving up on fingerprints altogether.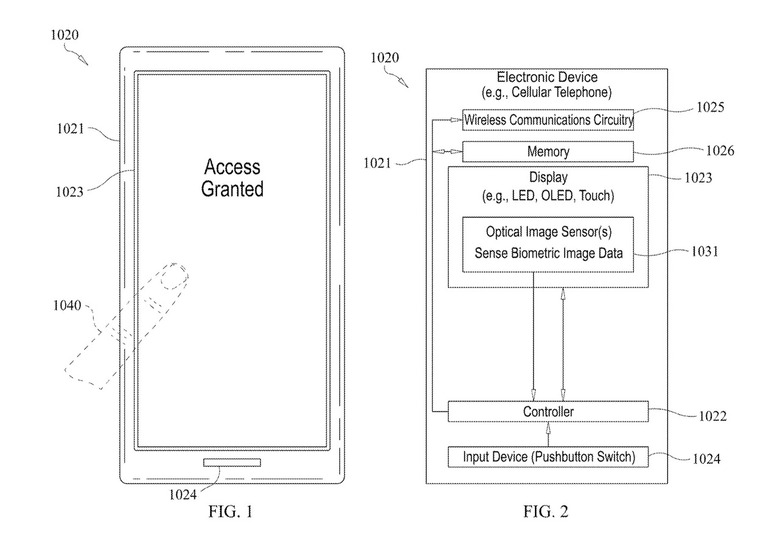 Dubbed "Electronic device including sequential operation of light source subsets while acquiring biometric image data and related methods," patent 10,509,940 – spotted by Patently Apple – was filed in September 2017 and granted by the US Patent and Trademark Office (USPTO) today. It concerns an optical fingerprint sensor; that is, an imaging sensor which can read the grooves and furrows of a fingerprint.
Several Android smartphones have used such sensors for in-display biometric systems, where users can press their fingertip against the display and have the device unlock. That's allowed for bigger screens that occupy more of the front of the overall device, among other advantages. Other systems to achieve much the same thing use ultrasonics instead of optical sensors; Qualcomm, for instance, revealed a newer version of its ultrasonic fingerprint solution earlier this month.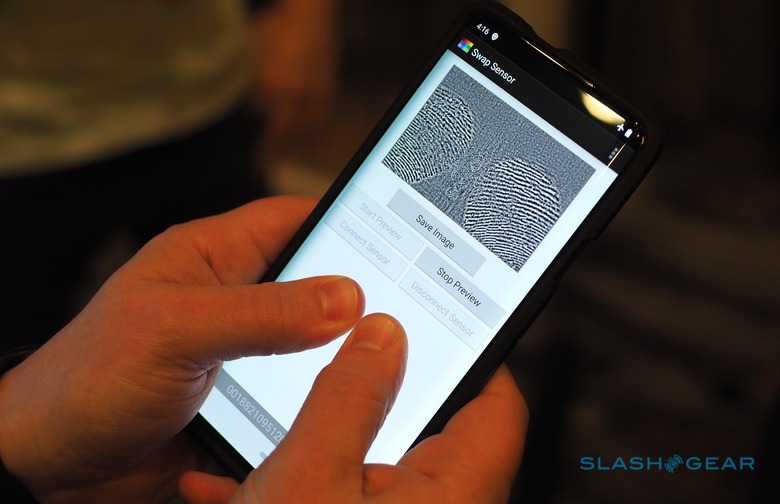 Unexpectedly, given Face ID's trajectory, there's chatter that Apple will use an in-display Touch ID sensor in the 2020 iPhone. The fingerprint system would work in tandem with, rather than replacing, Face ID, sources have suggested. Unlike most existing optical fingerprint sensors which rely on pressing a fingertip against a fairly small portion of the screen, insiders say Apple has come up with an in-display solution that works over a much larger area.
The real-world signs of that optical fingerprint sensor work is already among us, at least according to Patently Apple. It suggests that the Touch ID sensor on the new 16-inch MacBook Pro – which is now separate from the Touch Bar – uses this new optical sensor.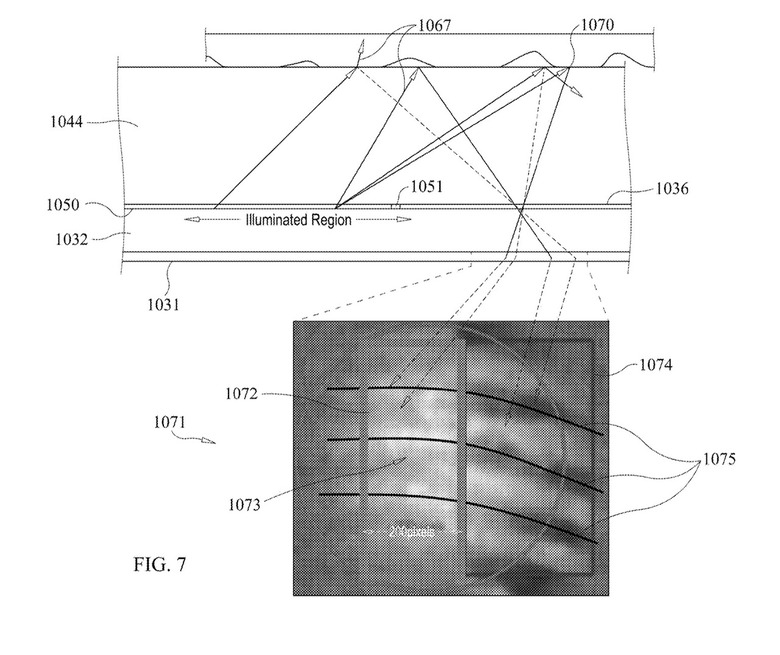 Apple's use of fingerprint technology may not be an either/or approach when it comes to optical versus ultrasonic. Qualcomm, for instance, is back in the Cupertino company's good graces, and is expected to provide 5G modems for the 2020 iPhone range. Apple could opt to use Qualcomm's ultrasonic approach for phones, therefore.
There are other places where in-display fingerprint sensors might be beneficial, of course, beyond just iPhone and MacBook. An Apple Watch with a fingerprint sensor included in the display would offer easier security than the current PIN-based system, for example.