iPhone on-display Touch ID might be 2021's unexpected headline feature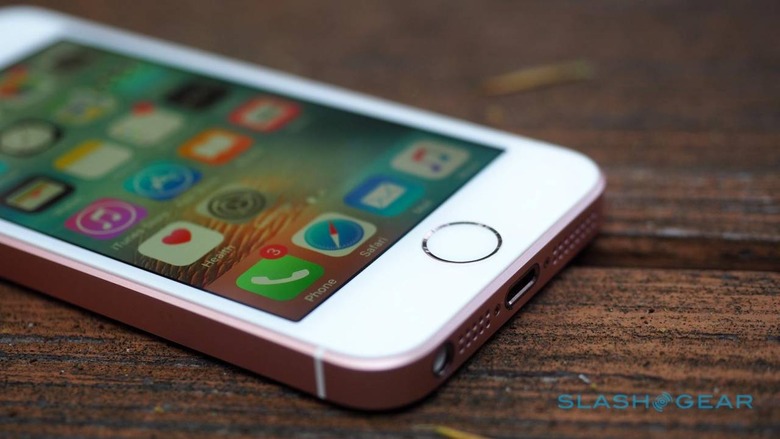 We've heard plenty of rumors about 2019's iPhones in recent months, along with a few about the iPhones coming up in 2020. Today, however, we're hearing a new report about iPhones that are a little further off. This report deals with the Apple flagships that will be out in 2021 and their potentially impressive Touch ID capabilities.
If it strikes you as a little strange that we'd be talking about Touch ID in 2021's iPhones, you probably aren't alone there. Newer iPhones have left Touch ID behind in favor of Face ID, but in a couple of years, we could see the feature make a big comeback. Specifically, Apple might be looking at launching iPhones that offer on-display Touch ID.
If you make a habit of following Apple rumors, that probably won't come as a big surprise to you. We've been hearing whispers of on-display Touch ID for a while now, and earlier this year, a report out of Korea claimed that Apple might look to employ an ultrasonic reader to achieve it. Now, noted Apple analyst Ming-Chi Kuo predicts (via Apple Insider) that we'll see such a feature ship in 2021.
On top of that, it'll be present alongside Face ID, so it sounds like future iPhone users will have a choice when it comes security via biometrics. Why won't we see on-display Touch ID earlier than 2021? Kuo names four limiting issues in his note today – module thickness, power consumption, yield rate, and the sensor area itself – that he thinks will improve over the next 12 to 18 months.
That kind of timeline puts us either shortly before or shortly after the launch of 2020's iPhones, meaning the earliest we'd see on-display Touch ID is 2021. Apple has already filed patents for on-display Touch ID that covers the entire display and not just an certain section of it, and that seems to be what's driving Kuo's prediction here. Unfortunately, we've got quite a while to wait before we see if Kuo's prediction pans out, but we'll keep an eye out for any supplemental information in the meantime.