Apple's New 9.7 iPad Cuts The Price To Coax Tablet Upgrades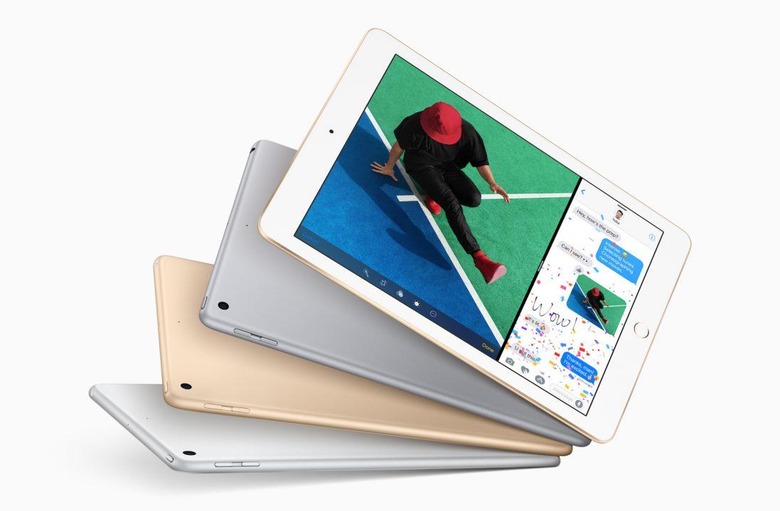 Apple's iPad is the current crown-holder in tablet sales, and now there's a new, cheaper version of the 9.7-inch iPad in an attempt to hold onto that record. Priced from $329, the new iPad 9.7 is partly Apple's attempt to coax long-time owners of its older tablets to upgrade, something tablet users in general have proved more reluctant to do than they might with their smartphones. In that vein, it offers a few notable improvements.
The 9.7-inch iPad actually replaces the iPad Air 2, which was launched back in late 2014. Along with the simpler name, the big change is inside. Gone is the Apple A8X processor from the iPad Air 2, replaced with the company's more powerful 64-bit Apple A9 chipset.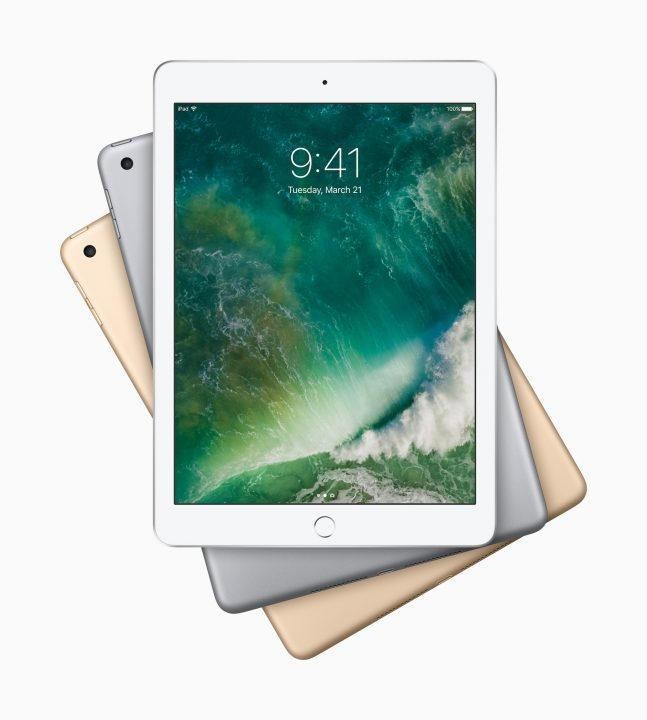 That's the processor Apple debuted with the iPhone 6S and 6S Plus, which should make the whole system faster. The Retina display is carried over from before, and there are HD cameras on the front and the back – 8-megapixels on the rear, with autofocus, up to 43-megapixel panorama stitching support, HDR, and an f/2.4 5-element lens with digital stabilization; 1.2-megapixels on the front with 4/2.2 aperture, 720p video recording, and HDR – with what Apple says is particularly good low-light performance. Touch ID is still included in the home button.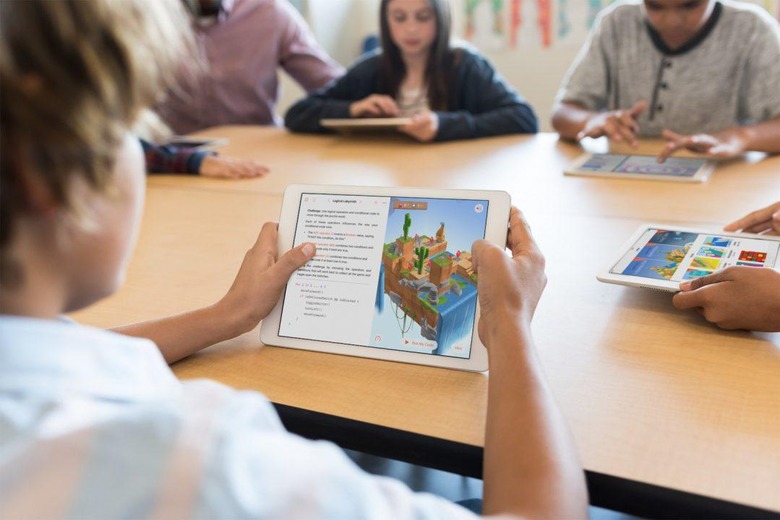 Two versions of the new iPad will be offered. The cheapest will have WiFi only, and 32GB of internal storage, and come in at $329. There'll also be an iPad WiFi+LTE, also with 32GB of storage, priced at $459. That has a global 4G LTE modem, promising carrier support in more than 140 countries and regions, along with Apple SIM to make switching cellular data plans more straightforward.
Those who want more storage, meanwhile, will be able to step up to a 128GB iPad. That will be priced from $429 for the WiFi-only model, a $100 premium over the 32GB tablet. All configurations will be available in a choice of three colors: silver, gold, and space gray; each has Bluetooth 4.2 and Apple Pay support.
As for battery life, Apple says the 32.4 watt hour li-poly pack in the tablets should last for up to 10 hours of WiFi web access, video, or music playback. On the WiFi+LTE version, it should manage up to 9 hours of LTE browsing.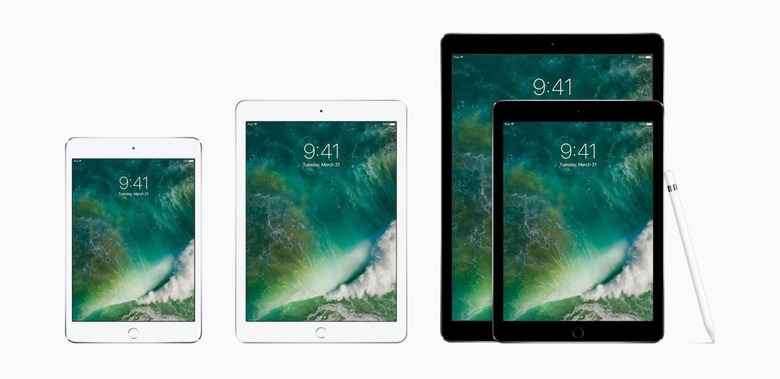 Meanwhile, the iPad mini 4 gets a slight spec bump of its own. That still begins at $399 for the WiFi-only version, and $529 for the WiFi+LTE version; however, entry-level storage is now 128GB.
Although it lacks the Apple Pencil support of the iPad Pro line-up – which is said to expand to as many as four models later this year, should the rumor-mill be correct – the new iPad is far more affordable. In addition to upgrading home buyers, Apple's Phil Schiller says he expects it to be popular with schools and businesses wanting a cheaper way to give multiple students or employees a tablet. Orders kick off this Friday, March 24, in 20 countries including the US, with deliveries from the following week.