iPad Pro 2 release likely joined by 2 more slates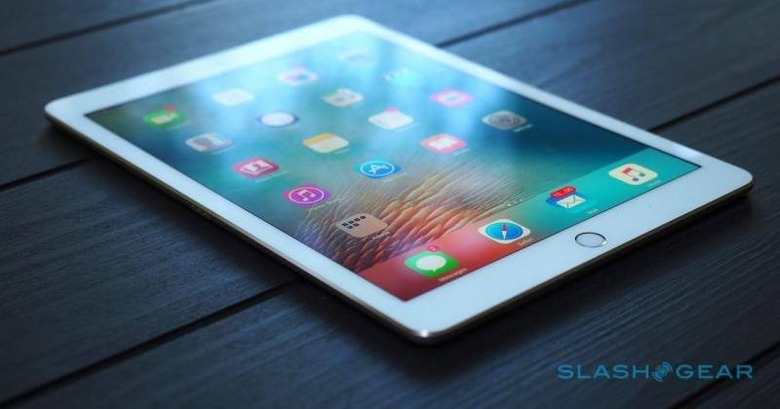 2016 was pretty light on new iPad models, but if new reports are to be believed, we could be looking at a 2017 that's packed with iPads. Apple is said to be looking to launch three new iPad models in 2017, with mass production getting underway on all three within the first half of the year. That would open the window to launching all three in the second half, or even earlier if Apple decides it want to get these to market as soon as possible.
According to a report by DigiTimes, Apple is looking at launching new iPads with 9.7-inch, 10.5-inch, and 12.9-inch displays. The 9.7-inch model is said to be a more budget-friendly device, while the 12.9-inch device will be the next iteration of the iPad Pro. Apple originally launched the 12.9-inch iPad Pro at the end of 2015, and even though it released a 9.7-inch variant last year, a refresh of the larger screen Pro would definitely be in order.
The introduction of these new iPads could bring about a larger shake up in Apple's tablet lineup. DigiTimes' sources say that the new 10.5-inch iPad, which may use an A10X chip, will replace Apple's current 9.7-inch models. The new 9.7-inch iPad will become an entry-level device with components from Apple's secondary suppliers.
On the other hand, the other two iPads will be built with components from Apple's primary suppliers, reinforcing the notion that they're more premium devices. Unfortunately, DigiTimes' report is pretty light on the details, only listing display sizes and naming the A10X chip. Whatever other upgrades will come along for the ride remain a mystery for now.
As always, take these rumors with a grain of salt. If Apple is looking to begin mass production on these new iPads in the first half of 2017 like the rumor claims, then it shouldn't be much longer before we get more information about them – whether that comes in the form of an official announcement or a series of leaks. Stay tuned.
SOURCE: DigiTimes