Apple's First App On Android Wants You To Move Away From It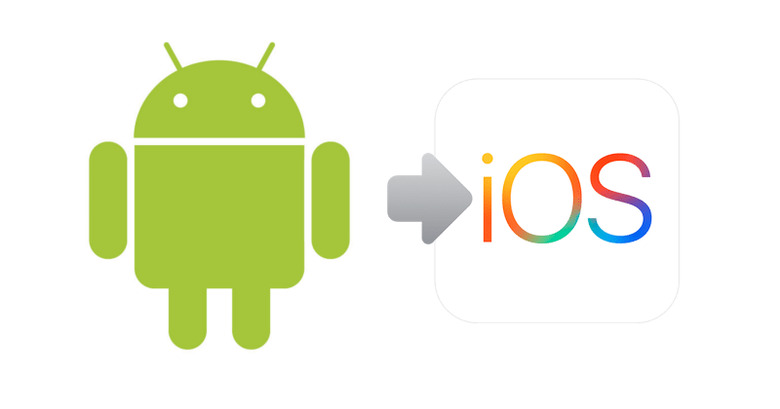 Before August ended, Google took a not so subtle bite at Apple by rolling out an official Android Wear app on iOS, making Android Wear smartwatches work, somewhat, with iPhones and iPads. Now Apple is nibbling back. It's first Android app isn't Apple Music as we had expected, or hoped. Instead, it is the Move to iOS app, whose sole purpose, as the name so explicitly says, is to help the disenchanted Android user move his or her digital life from Google's mobile platform to Apple's.
This isn't actually Apple's first "guide' to help Android users make the scary leap of faith to iOS. It was exactly a year ago when Apple's new migration guide popped up on its website, perhaps the first time the company ever made such a contentious move. Now, however, it is being more explicit with a tool that automates the process. And to be fair, almost every major Android OEM has such a tool for migrating users' iPhone data to a Samsung, Sony, or Motorola. Quid pro quo?
"Everything about iOS is designed to be easy. That includes switching to it." is the promise the app and Apple makes. The app removes the middle men of cloud storage or PCs and Macs when transferring data from one phone to another. It still does so wirelessly, however, creating an ad-hoc Wi-Fi connection to do so. It migrates contacts, message history, photos and videos, mail accounts, calendars, and even web bookmarks. What it can't do, of course, is migrate apps or their app data, as there isn't always an iOS counterpart for some Android apps and vice versa.
While this might be an extremely useful app, objectively speaking, for those who constantly switch between phones, it has naturally ruffled not a few feathers in the Android community. So far the app has garnered almost 2,000 1-star reviews, which is amazing considering there is not a single download of the app yet.