Apple WWDC Live-Blog: June 8th at 10am PT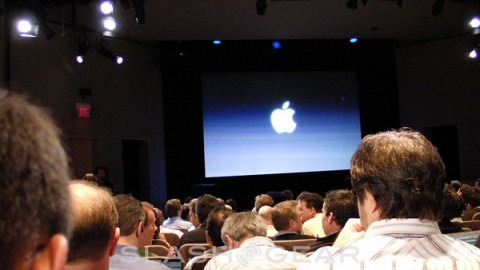 Next Monday Apple kick off their 2009 Worldwide Developers Conference (WWDC), and first thing on the schedule is one of the most eagerly anticipated keynotes of the year.  Apple is expected to announce a new, third-generation iPhone Video, and SlashGear will be live-blogging the whole keynote at http://live.slashgear.com/ from 10am PT on Monday June 8th 2009.Amid the speculation there's talk of a front-facing camera for video calls, an FM transmitter for squirting music through your car stereo, and a higher resolution camera.  We've just seen what are purported to be leaked photos of the new iPhone Video, which show off the tweaked casing and shifted headphone port; there's also talk of three different iPhone models, with varying degrees of data connectivity tailored to different markets, in multiple colors.
Whatever gets announced, SlashGear will be there when Phil Schiller takes to the stage on Monday and we'll be using our homegrown no-refresh-needed Live Blog system to bring you all the details.  Join us at http://live.slashgear.com/ on Monday June 8th: the keynote kicks off at 10am Pacific (1pm Eastern; 6pm London).