Apple Watch's premium fashion price ok with consumers, says survey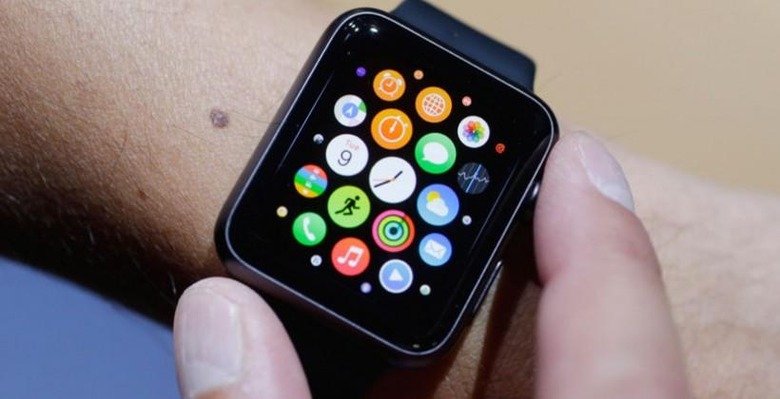 In 2007, Apple kicked the smartphone industry into high gear and really got consumers interested in touchscreen devices with the original iPhone. A similar situation could be said for the Apple Watch and how the adoption rate of wearables may start to take off after its release early next year. A new survey from First Insight, a retail research company, seems to indicate that people are very interested in the Apple Watch, but much more as a fashion item than other smartwatches.
Speaking to Mashable, First Insight's Jim Shea revealed that it appears Apple's goal of portraying its first wearable device as an accessory beyond just a gadget meant for tech geeks is working. Shea said their results showed that the Apple Watch was very popular among women, and that many said they would pay around $50 more than the $349 starting price if purchasing for themselves.
This is in turn thanks to smart marketing moves shortly after the Apple Watch's debut in September, like appearing on the wrist of a popular fashion model on the cover of Vogue China, and being shown at a special, exclusive event in Paris attended by Vogue's editor-in-chief Anna Wintour. This differs from devices like the latest smartphones and tablets that are often shown first to tech-centered media outlets.
But this survey, which received 966 responses, didn't just focus on the Apple Watch, but competing products as well, including the Samsung Gear S, the Motorola Moto 360, the LG G Watch R, the Sony Smartwatch 3, and the ASUS Zenwatch. Interestingly, it was found that when it comes to pricing, consumers are expecting about the same as the smartphone market; that is, willing to pay a premium for an Apple device, but if on a budget will tend to look towards Android.
As an example of this, Shea noted how the Samsung Gear S had the highest consumer feedback rating, at 48% positive. However, it was the $399 price that was holding it back. "If Samsung were to lower the price of the Gear S to what consumers deemed reasonable ($287 on average), they could be the watch to beat," he said.
SOURCE Mashable