Apple Watch with flexible display strap teased in MicroLED patent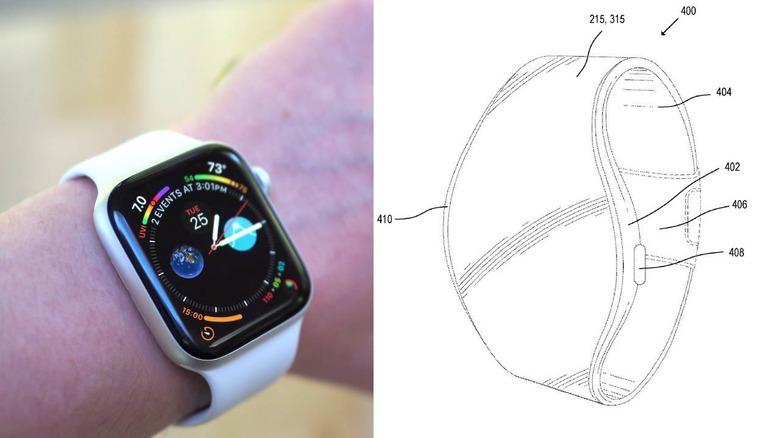 A future Apple Watch could have a display that stretches around the band, with a freshly-published Apple patent suggesting the Cupertino firm has been working on flexible screens and more. Filed with the World Intellectual Property Organization (WIPO) in September last year, the patent describes a new display module design that could liberate the Apple Watch touchscreen from the body of the wearable, and allow it to extend into the strap.
The current Apple Watch uses an OLED panel, which Apple made larger across both of its smartwatch sizes at its last refresh for the Series 4. The company is also known to be working on MicroLED, a new display technology that has potential advantages in form-factor and power consumption.
Now, exactly how a MicroLED array could benefit a smartwatch design – or, indeed, other electronics – has been explored in a newly-published patent application. By using flexible interconnects between the array of LEDs, Apple explains, this bendable substrate could be made to curve. How that would be implemented depends on the final device design.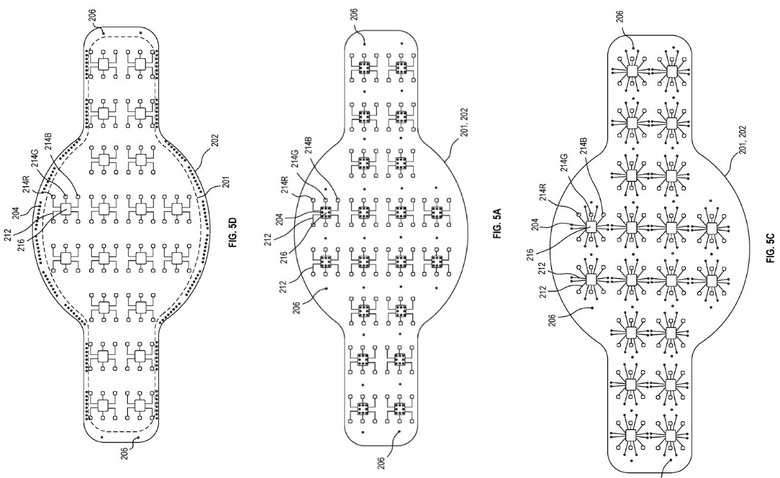 For example, in "Display Module and System Applications" – spotted by FoldableNews – Apple first outlines a smartwatch where the strap could effectively be changed to show different designs. We've seen watches explore that possibility before, with Sony's FES using a flexible E Ink display to allow wearers to customize the pattern. However that's only in monochrome, whereas Apple's flexible MicroLED could potentially show different colors and higher-resolution graphics.
A second possibility outlined in the application is for an even more usable extension of the display. That could turn the strap into a secondary screen, complete with touch support for interactions. In short, the watchOS interface might no longer be limited to just the square panel of the current OLED touchscreen, but extend in more freeform shapes around the wrist.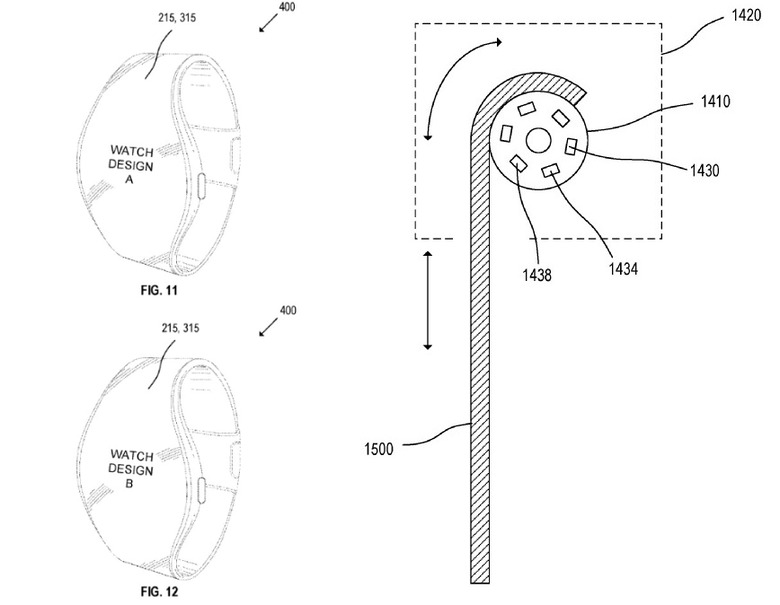 Of course, while Apple uses the Apple Watch to illustrate its MicroLED developments, that's not to say the technology would be limited to the wearable. Flexible and rollable screens could be just as useful in future iPhones, or in significantly larger form-factors, such as TVs. Currently, the few rollable TV designs we've seen – such as the LG Signature OLED TV R unveiled at CES in January – have used OLED panels.
It's far too early for MicroLED to have an impact on 2019 iPhones, mind. According to the latest set of analyst predictions, this year's new iPhones will have minimal design differences to the current iPhone XS and iPhone XS Max. The more significant changes will be reserved for inside, it's suggested.
Similarly, there's no guarantee that something Apple is working on in the labs will ever graduate to a production product, and as ever there's always a risk in trying to intuit too much about device roadmaps from a single patent. Nonetheless, Apple's work on MicroLED is a known quantity, as are the display technology's potential benefits in clarity, outdoor visibility, power consumption, and more. Apple is also believed to be eying the screen tech for its future augmented reality (AR) smart glasses; a flexible panel there could make accommodating such a display into a set of eyeglasses more flexible with regards to form-factor.