Apple in 2019: AirPower, reverse wireless charging, iPads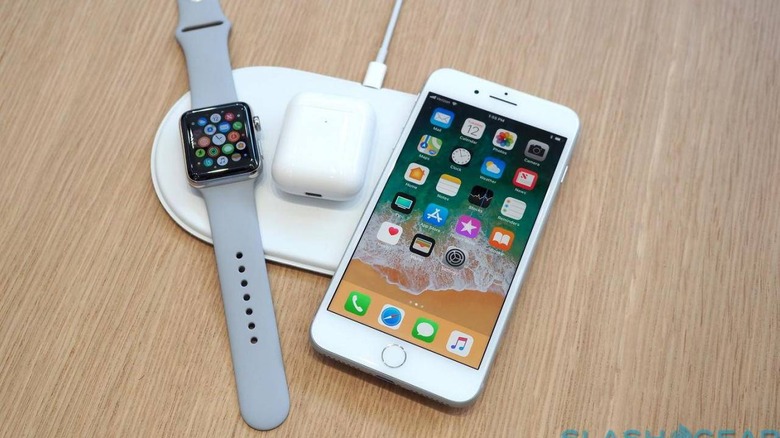 Like it or not, and some definitely don't, Ming Chi-Kuo continues to be one of the most listened to personalities when it comes to making Apple product predictions. Despite leaving KGI Securities for TF International Securities, Kuo keeps on churning insight after insight and tip after tip to keep Apple fans and observers curious about the company's plans. In a research note to clients, the analyst unloaded a ton of information, some of which sound like common sense while others sound more like wishful thinking.
Apple is expected to launch new iPads in 2019, which is pretty much a no-brainer. The company isn't about to let go of its share in that dwindling market, especially considering Microsoft's renewed onslaught and Google Chrome OS' threat. What remains to be seen, however, is what new iPads will come this year. In addition to two new iPad Pros, Kuo says that the company will launch a new 10.2-inch iPad as well as a new iPad mini, the latter providing more fodder to recent leaks and rumors.
The one product that continues to give Apple embarrassment is the AirPower wireless charging pad. After nearly two years since it was first announced, Apple might finally be ready to make good on its promise and launch the product at long last. A little more waiting is in order, though, as Kuo says it could happen any time within the first half of 2019, giving Apple more or less four months to take its sweet time.
They won't be coming until much later this year, but Kuo does have some interesting things to say about the 2019 iPhones. According to notes obtained by AppleInsider, the analyst believes that the three new models will have some frosted glass but that's pretty much the only visible difference between the 2019 and 2018 phones.
What's more interesting, however, is the idea that this year's iPhones will be able to charge other devices wirelessly, ala Huawei's reverse wireless charging. That may sound odd and atypical of Apple, but it does play into the expected AirPods wireless charging case, which, in turn, goes hand in hand with the earlier AirPower prediction.