Apple vs Samsung Jury foreman speaks with Bloomberg in video interview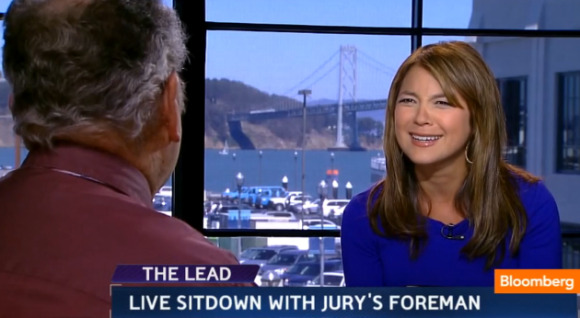 This week the Jury Foreman behind the Apple vs Samsung court case that's been taking place over the past few weeks has spoken in an interview to Bloomberg. This video interview has Jury Foreman Velvin Hogan speaking on the lawsuit itself, moments during the deliberation, some of the jury's "a-ha moments", and a bit more on the final verdict they ended up reaching. The video also includes Hogan speaking again on "more than just a slap on the wrist", a punishment for Samsung when patent cases are otherwise only supposed to bring renumeration for the patent holder – in this case Apple.
Hogan spoke with Reuters earlier this month with similar words for the public. Saying that the jury essentially wanted to punish Samsung for the infringement of patents at hand – that said, he noted that the jury didn't quite feel that Apple deserved everything they were asking for. Have a peek at the new interview from Bloomberg here:
The was a note in the instructions for the case that made it clear that any penalties the jury issued should not be a "punishment" but rather simply "compensation." That note read as follows:
"The amount of those damages must be adequate to compensate the patent holder for the infringement. A damages award should put the patent holder in approximately the financial position it would have been in had the infringement not occurred, but in no event may the damages award be less than a reasonable royalty. You should keep in mind that the damages you award are meant to compensate the patent holder and not to punish an infringer"
This set of revelations should come gift-wrapped to Samsung as they set themselves up to access any and all available means for appeal in the coming weeks. Samsung's current penalty is above $1.05 billion USD while their push to counter-sue against Apple ended up with not a dollar to its name. Have a peek in the timeline below for other key moments in this trial as it continues well past the final verdict.
[via Bloomberg]