Apple jury didn't want to give Samsung 'just a slap on the wrist'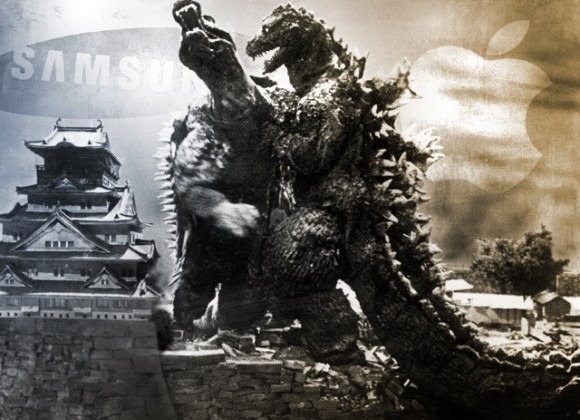 As many of you already know by now, the jury in the Apple-Samsung patent case has delivered their verdict, and they're making Samsung pay up. Of course, Apple isn't getting the full amount it was suing for – a face-melting $2.45 billion – but Samsung is still being forced to pay the very significant amount of $1.05 billion. Jury foreman Velvin Hogan tells Reuters that even though the jury thought Apple's demands were too high, the group of nine jurors still wanted to make it clear that patent infringement was not something they were going to take lightly.
"We didn't want to give carte blanche to a company, by any name, to infringe someone else's intellectual property," Hogan said. When it came to time to actually award Apple damages, Hogan says that the jurors wanted to make Samsung pay a hefty sum, but not one so large that it became unreasonable. "We wanted to make sure the message we sent was not just a slap on the wrist," he said. "We wanted to make sure it was sufficiently high to be painful, but not unreasonable."
The jury reached their decision awfully fast, taking only three days after closing arguments had wrapped up to come back to court with a decision. Hogan himself is a former engineer, and the fact that a number of the other jurors have a background in engineering or law helped expedite the process even more. They didn't just jump to their decision, however, as Hogan claims that the jury tested each and every device brought up during the trial once the group had agreed that Apple's patents are valid.
Now that the jury has delivered their decision, it's time for Apple and Samsung to file post-trial motions. Apple will obviously try to secure a sales ban on the devices that were found to be infringing on its patents, and naturally Samsung will try to stop such a thing from happening. Apple and Samsung will be filing motions and responses throughout the next few weeks, and then when September 20 rolls around, they'll be back in front of Judge Lucy Koh as she holds a hearing concerning any potential preliminary injunctions. Stay tuned.