Apple TV v3 tipped in iOS 5.1 beta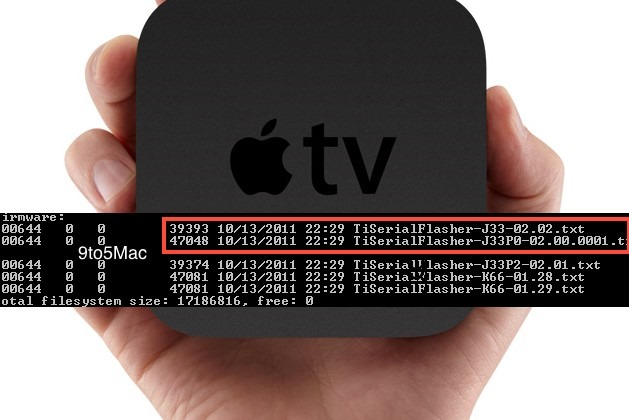 Apple's home entertainment hobby, the Apple TV, is readying a leap to its third-generation of hardware according to details spotted in yesterday's iOS 5.1 developer beta. The new model is believed to have the J33 codename, 9 to 5 Mac reports, a step up from a more general identifier number, and signaling that a commercial launch could be close at hand.
What the new iOS beta doesn't tell us is exactly what the updated Apple TV brings to the table. The current model is a super-compact set-top box, limited to 720p HD and using Apple's A4 1GHz single-core chipset as in the iPad and iPhone 4. The third-generation version, however, could well shift to the Apple A5 dual-core, as in the iPad 2 and iPhone 4S, with 1080p Full HD playback among other improvements.
We'd also go unsurprised if Apple finally introduced App Store access to the Apple TV, something the company has been rumored to do for some time now. That would position the STB as a more comprehensive Google TV rival, Google having added Android Market access to its recent v2.0 release.
Of course, the new Apple TV might not be a STB at all. Rumors of a full-sized Apple television running iOS and using Siri for easier navigation of local, streaming, broadcast and other content have proliferated over the past few months, with the HDTV said to be one of Steve Jobs' final projects at the company.