Apple TV courts gamers with 4 controller support and no Siri Remote limit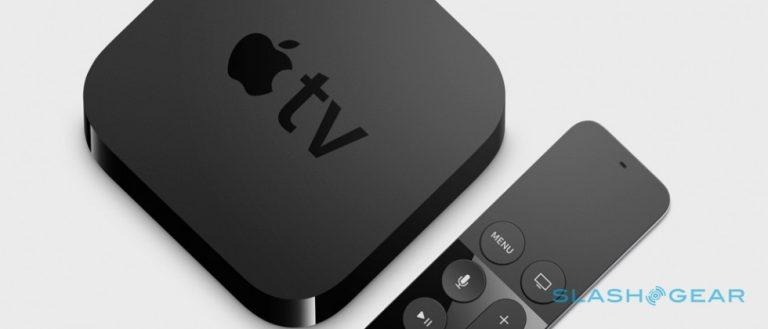 With E3 2016 fighting for attention with Apple's WWDC this week, it only seems right that the Apple TV should get a gaming upgrade. The set-top box has always quietly been a gaming platform, but with the arrival of the next big tvOS update it'll get a lot more serious about that, in addition to cutting out some of the more frustrating limitations for game developers.
Most notably, that software will increase the number of supported MFI gamepad controllers to four, used simultaneously. That means more flexibility for multiplayer games.
However, at the same time there'll be an update to tvOS' controller policy. Developers will be able to release games that demand a proper controller: the title can check for its presence, and show a prompt warning of the requirement if it's discovered absent.
For game-makers, it's a welcome change from the old policy, which required a Siri Remote – the microphone and trackpad enabled remote bundled with the fourth-generation Apple TV – even if the controller was hardly suited to the style of gameplay itself.
Now, Apple will recommend support for the Siri Remote – a sensible strategy for developers, since not every person will have a third-party controller – but not mandate its presence.
Changes in Game Center, meanwhile, should make jumping into new multiplayer games more straightforward too. With the new software, it'll be possible to send a game invite to anybody you can message, rather than having to add them as a friend first.
Apple Continuity will allow for games started on the Apple TV to be picked up on the iPhone or iPad, if available, and vice-versa. Downloads to an iPhone or iPad, similarly, will be automatically downloaded to Apple TV if a version for the big screen in your lounge is on offer.
NOW READ: Apple TV Review (4th-gen)
While it's unlikely to dissuade serious gamers from Microsoft's Project Scorpio, the changes are likely to be welcome for those developers which took Apple's message that it was taking TV seriously to heart.
Other changes in the new tvOS include broader Siri support with YouTube compatibility, more straightforward ways to sign into cable TV streaming services, and a new live TV service.