Apple TV has seen another update, bringing ABC News as well as several other new or updated sources to the set-top box. Although ABC already had its Watch ABC app for Apple TV as of December last year, the new app does not require a cable account in order to use it, with live and on-demand content served up for free.
As you might expect, that also means the content selection on offer is reduced versus the paid app. National and local news reports are the bulk of what's on offer, with 4-5 live updates each day as well as access to a catalog of on-demand bulletins. There'll be local news from nine of ABC's regional stations, too, with more on the roadmap to come.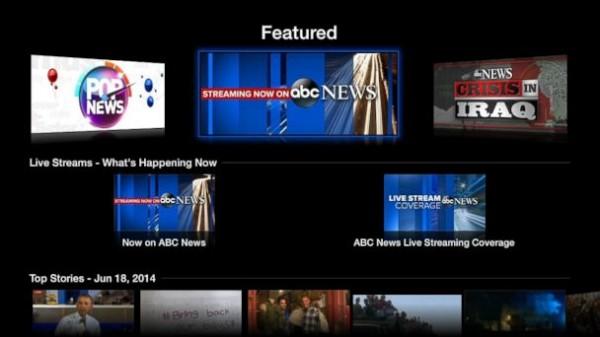 History junkies, meanwhile, get access to five decades of archive footage, and ABC will curate some of that into daily and weekly features such as "This Week in History" for easier consumption.
Elsewhere on Apple TV, there's a new PBS Kids service for streaming content for young children.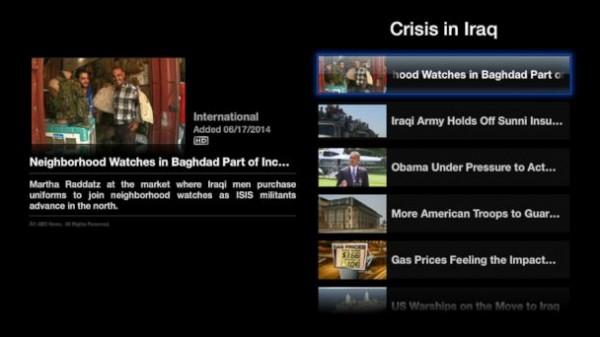 Of course, even bigger changes are believed to be afoot for the set-top box. With Apple's HomeKit smart home system set to launch later in the year as part of iOS 8, there are whispers that Apple TV may well be the hub around which all of those automated devices and iPhone controllers orbit.
Google, though, isn't expected to leave streaming media alone, with a significant reboot of the Google TV platform – dubbed Android TV – expected to make an appearance at Google I/O later this week. More straightforward to navigate and control than the over-ambitious Google TV, the platform may launch on a new model of Google Fiber box spotted at the FCC in recent weeks.