Android TV tipped to reboot Google TV's rough edges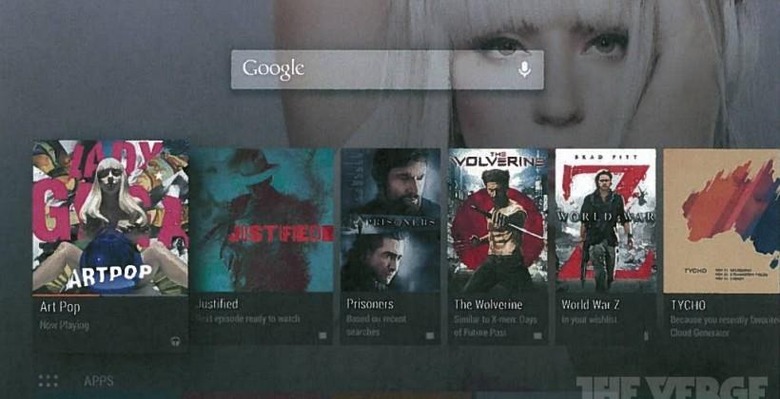 Google is readying a renewed attempt on the living room with Android TV, leaked internal documents suggest, ditching the ill-fated Google TV and trying to put content rather than individual services at the fore. The new platform, app support for which Google is supposedly courting developers for now, takes a more simplistic approach than the confusing Google TV, with a straightforward thumbnail interface and a background engine for recommended content.
In fact, it sounds more like a different skin for Android than a platform in its own right. "Android TV is Android, optimized for the living room consumption experience on a TV screen" the document, obtained by The Verge, suggests.
The UI itself will merge content from different services, making recommendations the primary view rather than, say, picking first Netflix or Hulu Plus, and then selecting from their catalogs. Direct browsing of individual apps will be possible, however, but the primary goal will apparently be highlighting select movies, TV shows, apps, and games.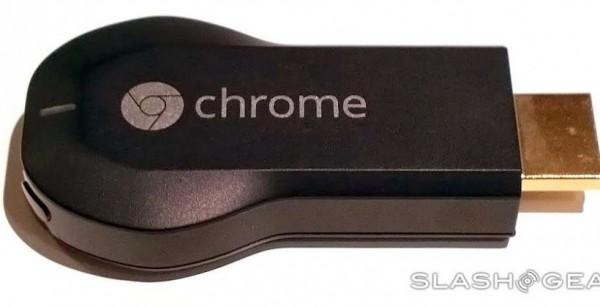 Optional game controllers will, as on Amazon Fire TV, be supported, but Google's standard remote is said to be a simplistic affair with a 4-way directional pad to navigate through thumbnails, and then Enter, Home, and Back keys for selection and control.
Some voice recognition for input, and audio notifications, will be on the cards too, it's said, but will be the minority at least initially. Whereas Google TV put search at the heart of finding content, Android TV will supposedly aim to make suggestions even more "simple and magical" through the underlying recommendation engine.
As for where that leaves Chromecast, according to the sources the $35 streaming stick will continue alongside Android TV, rather than being replaced by it.
Sample graphics in the document indicate that while Google's own YouTube, Play Movies, and Hangouts will be supported, well known third-party services like Netflix, Hulu, Pandora, Songza, and Vevo will also be present. Chatter of Android TV began midway through 2013, with Google said to be retiring the Google TV brand and focusing on potentially producing its own set-top box with a more simplistic approach.
Whether it will be unveiled at Google IO 2014, this coming June, remains to be seen.
SOURCE The Verge