Apple turned tech into a one-horse race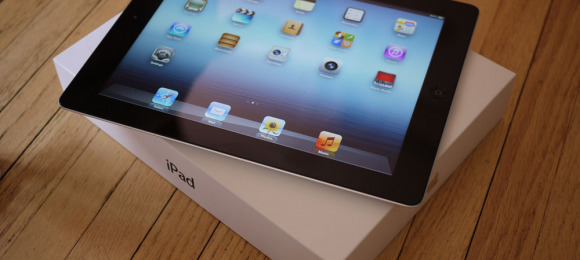 "Across the year you're going to see a lot more of the kind of innovation that only Apple can deliver" Tim Cook said after today's blockbuster financial results. If you're a fan of Apple products – or indeed of innovation in the tech industry in general – then that bodes for interesting times in the months ahead. If you're one of Apple's rivals, then it sounds quite a lot like a threat. After defying analysts and stunning the market, one question remains: just how far can Apple go?
Expectations had been high. Predictions of in excess of 30m iPhones and 12m iPads sold, along with around $36.88bn in revenue, had been widely circulated; meanwhile, Apple's share price had actually begun to fall, amid rising voices arguing the company could not hope to meet the speculation.
Meet it Apple did, though, and in fact pushed right through it. Revenues of $39.2bn and profit of $11.6bn; iPhone sales of 35.1m. Only iPad sales fell short of those goals, coming in at 11.8m. Still, with the new iPad only on sale for two weeks out of the three month quarter, that's no small achievement nonetheless.
It seems we're in for a repeat of last quarter, with surging stock prices and increasingly anxious rivals. Questions will no doubt be raised about whether Apple can maintain its pace with its current range, though Cook seems unwilling to relax Steve Jobs' well-publicized dislike of needless convergence, such as throwing touchscreen displays at notebooks.
"You can converge a toaster and a refrigerator, but those things are not going to be pleasing to the user" was one of Cook's more memorable quotes from today's Q&A. Pushed on the sort of touchscreen ultrabook Intel and Microsoft are hawking ahead of Windows 8 later in the year, the CEO was dismissive. "We're not going to that party" he insisted. "Others might, perhaps defensively, but we're not."
[aquote]There were a few hints of the road ahead[/aquote]
Though Cook & co. were coy on exactly what the strategy for the remainder of the year might be, there were a few hints of the road ahead. Apple sold two iPads to educational establishments for every Mac sold, impressive but – given class sizes – still leaving room for further penetration into that particular market. China remains a huge source of potential growth, despite revenues already being up 3x year-on-year.
A new iPhone looks unlikely to drop anytime in the next quarter, though, with Apple predicting a sequential drop in sales. Still, the company expects there to be plenty of room for growth with its existing line-up, including a "very significant" number of new iPad shipments.
Apple's key advantage, ironically, may be in ignoring rivals where they themselves can't help but stare at the Cupertino firm. "We ignore how many horses there are," Tim Cook said during the financial call today, "we just want to be the lead one."