Apple tries to silence Siri's voice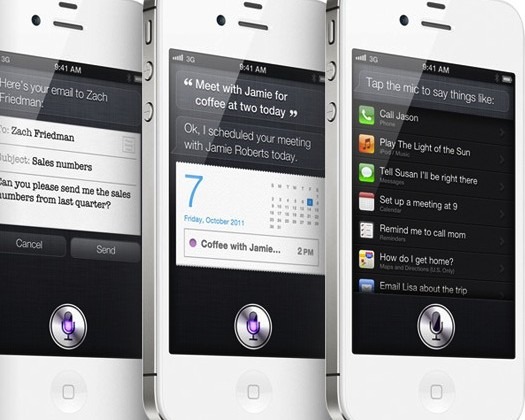 One of the original voice actors Apple used for its Siri service has spoken of his surprise at hearing of his involvement, only discovering he was the UK voice default when he saw an Apple advert on TV. Although Jon Briggs was asked by Apple not to discuss Siri, the voice actor agreed to talk text-to-speech with UK paper The Telegraph as he isn't under contract with the Cupertino firm; his recordings, performed 5-6 years ago, were done for Scansoft, a company that later merged with Siri-powering Nuance.
Scansoft's UK TTS voice is known as "Daniel" and has been used in dozens of products and by multiple companies, including public transport stations, satnav voices and TV shows. The bundle of recordings was initially created by Briggs reading out around five thousand sentences, in an even and flat tone, which were then pulled apart into the individual phonics making up the words. Those phonics can then be repackaged to create words and sentences that Briggs never originally recorded.
Still, it seems Apple would prefer Siri to maintain an air of mystery; the company told Briggs that "we're not about one person" when it initially contacted him, though has since gone quiet when the actor pointed out that there was no contract between them. In the US, Siri has a female voice, likely a result of there being a limited number of voice packs available since constructing them is time consuming and expensive.
"I love Apple's products and I think Siri is a game-changer" Briggs concludes, pointing out that while the company isn't paying him, he "got paid a decent sum by Scansoft" originally. Apple has frustrated owners of older iOS devices by limiting Siri functionality to the iPhone 4S, though that decision is likely partly based on hardware considerations.
Check out Siri's performance in our full iPhone 4S review.