Apple: "No plans" for Siri on older devices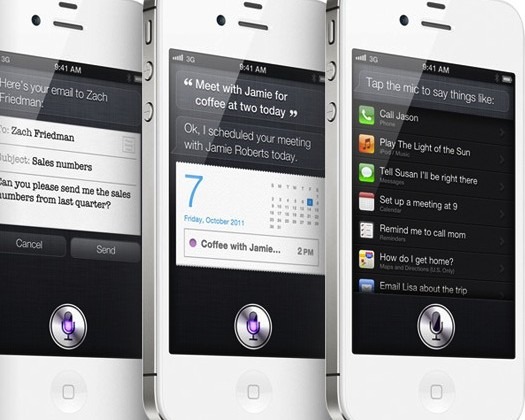 Apple has reportedly confirmed to developers that it has "no plans" to bring Siri, the voice-controlled personal assistant service available on the iPhone 4S, to any older device. Arguing that developers would attempt to implement unofficial access to Siri on iPhone 4, iPad 2 and other earlier iOS devices, one coder contacted Apple with a suggestion that it release a paid upgrade for users to get official Siri support, Michael Steeber reports. Apple's response, however, was clear on the matter.
"Engineering has provided the following feedback regarding this issue" the reply began, "Siri only works on iPhone 4S and we currently have no plans to support older devices." The news will come as a disappointment to those owners of earlier iOS products that hoped Apple would extend the current Siri beta to cover their hardware, rather than use it as a unique selling point of the iPhone 4S.
"iPhone 4 Users and iPod touch 4th generation users pay a fee of 19.99 to upgrade to a 'special' build of iOS 5.0.1 with Siri Final in it, (To avoid hackers hacking Siri onto non 4S devices illegally) **Many iPhone 4 Users and iPod touch 4th generation Users will pay for this special iOS build (5.0.1) which will enable Siri for a fee of $19.99 US dollars" Developer suggestion to Apple
Apple still faces wily users taking advantage of workarounds to access Siri on older iPhones and other gadgets, however. Thanks to a small team of developers – and some legitimate authentication tokens "borrowed" from a real iPhone 4S – Siri has already been made to work on the iPhone 4 and iPhone 3GS. Unlike other software hacks we've seen, the Siri port isn't a simple matter of copying the local app to the earlier iPhones; in addition, Apple's servers have to be persuaded to "talk" to the app too, which at the moment means fooling them into thinking the phones are 4S variants.
Moving forward, however, Apple is expected to deploy Siri more broadly. The company is believed to be working on an Apple Television project which would use the voice control system to replace the traditional remote with simple spoken commands.