Apple tipped in 70m iPhone 8 OLED panel order from Samsung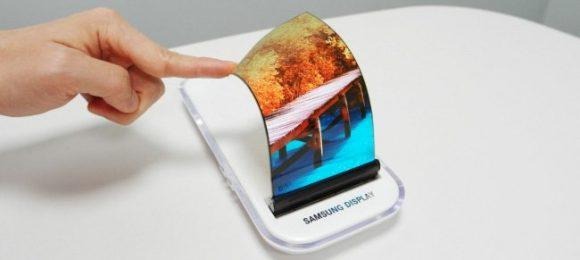 Apple has ordered 70 million OLED panels from Samsung, according to a new report, indicating big expectations on Apple's part for the upcoming iPhone 8. This isn't the first time we've heard sources claim Apple is nabbing loads of OLED panels from Samsung, but it is the latest, and it comes with a bit more information. The iPhone 8 is claimed to be the first Apple smartphone with a curved display, something competitor Samsung has already embraced with multiple Galaxy handsets.
Back in February, a report surfaced from a Korean publication claiming Apple had ordered 60 million OLED panels from Samsung. The information comes from Japanese publication Nikkei this time around, citing 'a supply chain source' with the claim that Apple has ordered 70 million displays for use with a device set to launch this year...that is, with the iPhone 8.
There are three rumored iPhone 8 models, of which the most premium handset will allegedly feature a curved 5.2-inch display. The other two rumored handsets will supposedly feature 4.7-inch and 5.5-inch LCDs without curves. A source goes on to state that all three will have wireless charging, but that there's currently an overheating problem that needs to be overcome.
The source also states that all three of the iPhone 8 models will be waterproof, and that one or more will sport a 3D sensor with facial recognition technology. Such a feature would be on par with Samsung's new Galaxy S8, only hopefully better — Samsung's new facial recognition feature can be easily beat using an ordinary selfie.
SOURCE: Nikkei