Samsung Galaxy S8 facial recognition security is easily fooled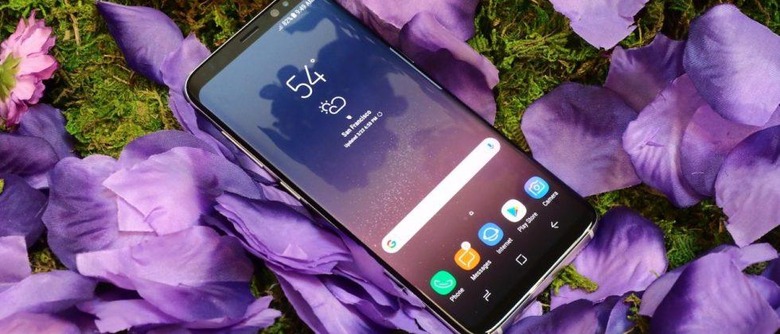 If you're planning to pick up the
and use facial recognition to secure the handset, think again. A new demonstration of the feature shows it being easily fooled using a photo of the handset's owner, and coinciding with the revelation is word from sources that Samsung allegedly considers the feature as just 'for fun.' The phone also offers fingerprint and iris scanning security.
Things to know about the Samsung Galaxy S8
The lackluster security feature came to light in a video (below) showing someone unlocking the phone by taking a selfie of themselves, then holding that phone with the picture in front of the Galaxy S8's front-facing camera. The phone only takes a second or two, then unlocks to the homescreen, giving anyone access to the handset's contents.
Coinciding with the attention this video is getting is
The Korea Herald citing sources who claim Samsung never intended for the facial recognition to be a serious security measure. According to that report, someone said to be an 'industry watcher' claimed:
The phones can be unlocked by the face of a sleeping person, or even just by a photo. For now, the facial recognition technology is only intended for fun. It should not be considered as a foolproof security measure.
Assuming this vulnerability is found on the consumer models released later this month, the news is quite disappointing. The facial recognition feature was billed as one of multiple security options buyers would have to keep their phone and, subsequently, their data, safe. The ability to fool the feature with a photo, which can be easily acquired from social media profiles, makes it nearly worthless.