Things to know about the Samsung Galaxy S8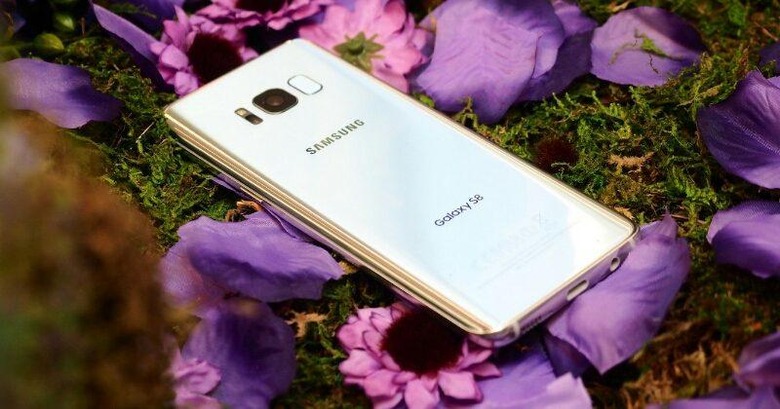 Samsung has finally shown its hand with the Galaxy S8 and S8+ and, quite honestly, there's quite a lot to take in. From the nearly all-screen front to the desktop-like experience, the Galaxy S8 is jam-packed with features and promises, some of which might have gotten lost in marketing speak, bullet points, and specs sheets. Here are 8 of Galaxy S8 features, and even some misfeatures, you may have missed.
It has customizable navigation buttons
Samsung has finally seen the light. Well, sort of. Its decision to go with on-screen navigation buttons is more a result of necessity than out of compliance with Google's design guidelines. Considering how long it took Samsung to make the jump, we'll take what we can.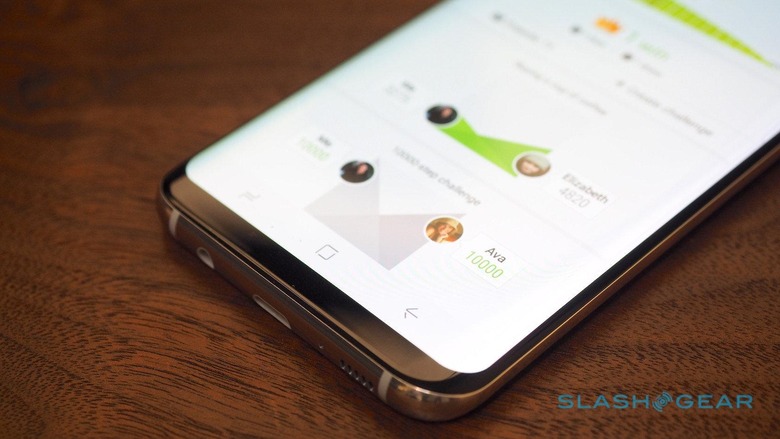 By default, the Galaxy S8 navigation panel still follows Samsung's convention of having the back button on the right of the home button. Fortunately, Samsung allows user to switch to the more universal Android convention of putting the back button to the left. That, however, is the extent of the customization available to users on this front.
It has an "invisible" home button
OK, it's not exactly invisible, because it still pops up when needed, but the home button, or rather the are where it sits, is rather unusual.
Even if the home button icon isn't visible, like when viewing full screen content, you can still get access to its functionality without having to summon the whole navigation panel. Simple hard press on the pressure sensitive area of the home button and you can go home in a snap.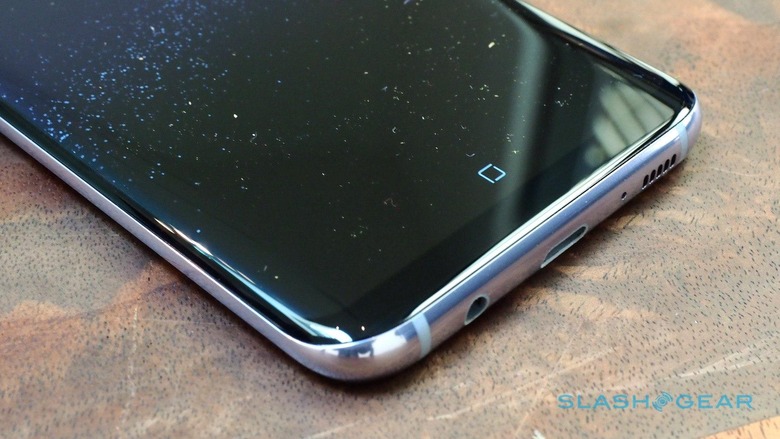 It uses FHD resolution by default
The Galaxy S8 and S8+ have QHD+ screens like its predecessors. Unlike its predecessors, however, Samsung is tuning down the screen resolution to 1080p by default. This is for power efficiency purposes, as it decreases the number of pixels that need you be rendered. This is the same optimization that Sony used on the Xperia Z5 Premium, but that had a 4K screen.
Of course, when the content calls for it, the Galaxy S8 switches to its native QHD resolution. And you can always set it to use QHD all the time. It's just something you have to keep in mind if the user interface looks a tad too big for your eyes.
Bixby always requires an Internet connection
This shouldn't really come as a surprise but it still bears noting. All the popular smart assistants, from Siri to Google Assistant, can only function if there's a working Internet connection, be it Wi-Fi or data. For some features, like searching online, it does makes sense. But Bixby promises to be able to do more, including some actions that only happens on the Galaxy S8.
Bixby will supposedly be able to perform any action you can do with a finger. But even if those actions, like editing a photo, happen only locally on the device itself, you still need to be connected to the Internet if you want Bixby to do its magic. In a nutshell, that's because its brain is mostly stored online. It might be something privacy-conscious users might be a bit uneasy with. And don't be surprised if Bixby seems to be ignoring you. You might just not be connected.
You need the dock to make DeX work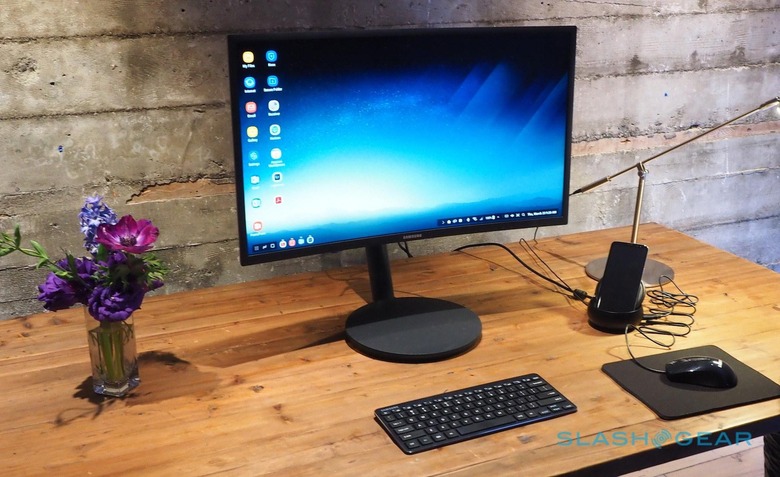 This might be another obvious one, but, when you think about it, it might not. The Galaxy S8 and S8+ have USB-C connectors but, as might have been observed, the standard isn't yet that standardized. You might think any USB hub or dock will do, you'd be disappointed.
Unlike Microsoft's Continuum, it seems that Samsung DeX has very proprietary bits to make it work. So while the DeX Station might seem like just another USB-C dock, it is the only dock that will work with DeX. If the feature really takes off, Samsung might open it up to other accessory makers. For now, however, you'll need to buy it from Samsung for a still undisclosed price.
It can stream music to two Bluetooth speakers at the same time
Samsung interestingly didn't dwell too much on one of the interesting technical features of the Galaxy S8. The smartphone is the first smartphone to support Bluetooth 5, the first major revision of the spec ever since version 4.2 in 2014. But what does that mean in practice? For one, the connection is promised to be stronger and more reliable. In addition to an increase in effective distance, the Bluetooth 5 connection is advertised to be unaffected by interference from nearby radio frequencies (maybe Nintendo should have used this for the Switch).
Perhaps more interestingly, Bluetooth 5 allows the Galaxy S8 to stream audio to two wireless speakers simultaneously. Think of it as a poor man's multi-room speaker setup. There might be a slight difference in the output between the two speakers, but it's better than having to buy a multiroom system, especially when you already have two Bluetooth speakers.
It is the central part of a bigger puzzle
With the Galaxy S8, Samsung isn't just trying to sell you a smartphone. It is trying to sell you a smart home hub, and, no, we're not just talking about the literal SmartThings powered hub. Samsung is practically positioning the Galaxy S8 as the nerve center of its smart home vision. Of course, it prefers if you also buy the other parts of that smart home from it.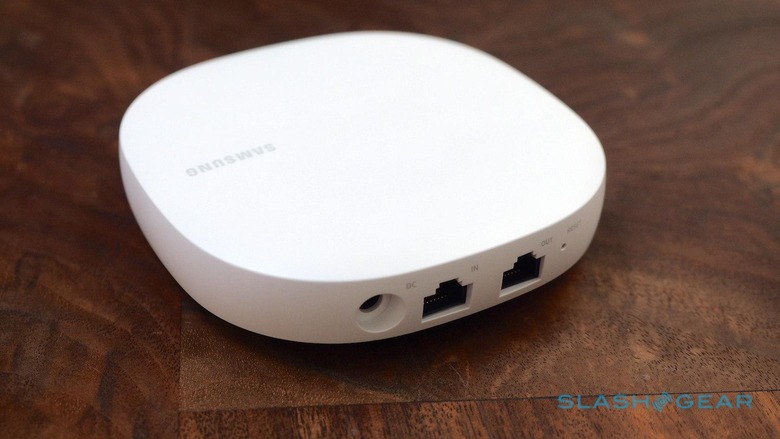 Interestingly, Samsung isn't going to limit this to the Galaxy S8 for long. It won't even limit it to its own Galaxy smartphones. Samsung Connect will soon be available for other Android smartphones as well. But really, Samsung prefers if you buy your smart home products, not the mention your smartphone, from it.
It comes with a free Gear VR with Controller if you pre-order now
Promos are nothing new, of course, but promos of this kind tend to disappear quickly if put off for long. Early birds who pre-order the Galaxy S8 or S8+ starting today will be able to get the new Gear VR, including the new Controller, for free. That's a $99 value.
But if you already have last year's USB-C Gear VR headset, you might be interested in a different offer. For $99, you can get a bundle that includes the Controller, a pair of AKG Bluetooth earphones, and a 256 GB microSD card. Of course, the offer only lasts as long as supplies last, so, again, time and other buyers are your enemies.