Apple terrified Samsung will spill iPad and iPhone sales stats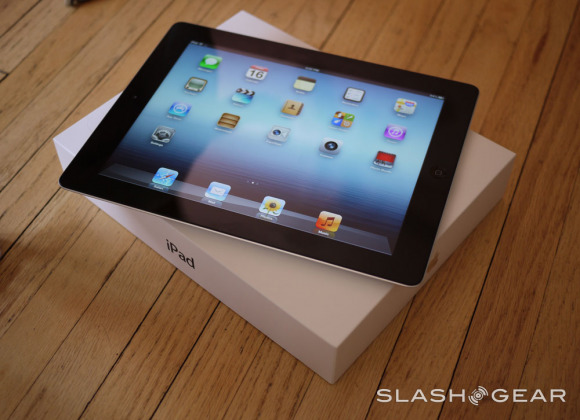 Samsung's renegade evidence gush has left Apple terrified that its South Korean court rival will spill sensitive sales summaries and buyer surveys, it's been revealed, ahead of their use in cross-examining marketing exec Philip Schiller later today. The Cupertino firm has demanded that Judge Lucy Koh ensure that the documents – which could cause "severe harm to Apple" if disclosed – be sealed, having been given last-minute notification that they were to be used in today's hearing.
"Without further action, these highly confidential exhibits will be publicly disclosed causing severe harm to Apple" the company's legal team wrote to the judge, CNET reports, going on to claim that there was "document-by-document showing of good cause and compelling reasons for sealing" the sales stats and survey results. Moreover, Apple has accused Samsung of sneaky business by only revealing that the exhibits would be used hours in advance.
The documents supposedly include sales data broken down for the iPhone, iPad and iPod touch, in addition to Q2 2011 tracking studies and 2011 buyer surveys. Of the mixture, the sales data is apparently what Apple is most concerned about.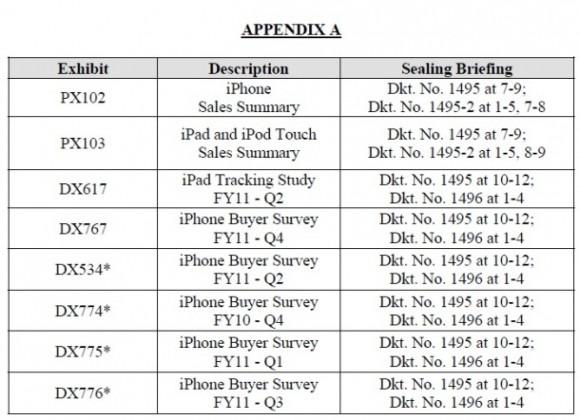 Having been so keen not to call for a mistrial following Samsung's unofficial evidence release to the press, claiming it would be disrespectful to the court and jury, and wasteful of time and resources, Apple is now saying it must have a delay if Judge Koh permits Samsung to use the confidential data.
Although the company said only the other day that as it "has invested enormous time and resources in expeditiously preparing the case for trial, a jury has been seated, and the evidence has begun ... [the] case should proceed on the current schedule, to bring closure to Apple's claims and Samsung's counterclaims," it now wants a five-day stay. That would allow the company to "seek relief" should Samsung's lawyers be allowed to use the data as part of its cross-examination.
It's not the first time details Apple might have liked to have kept private have been publicized as a result of the trial. The company has been forced to wheel out multiple design studies and concepts, such as an early 2005 iPhone idea, in order to bat away suggestions that the aesthetic of its smartphone and tablet range was a general style language the industry as a whole was drifting toward.
Philip Schiller will take the stand in the San Jose court this morning, as well as senior VP of iOS software Scott Forstall.