Apple Television prototypes trialling Sharp screens say sources (again)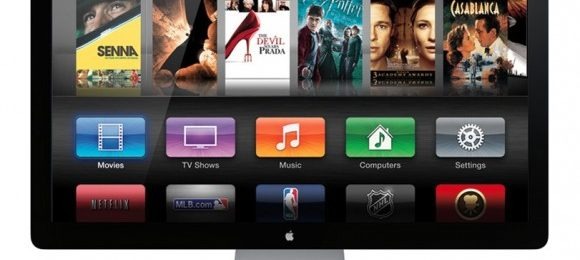 It's the rumor that refuses to die: Apple's HDTV plans are again making headlines, with new reports that Foxconn has been piecing together fresh prototypes complete with Sharp displays. "It isn't a formal project yet" one of the supply chain tipsters tells the WSJ, "it is still in the early stage of testing"; that's despite other sources suggesting that Apple's dalliance with television prototypes has lasted for "a number of years."
According to the whispers, Apple has been focusing on "a few designs for a large-screen, high-resolution TV" and the rumors have regained steam after CEO Tim Cook's comments that TV is "an area of intense interest" earlier this month. The secretive chief exec refused to comment any further, however; "I can't say more than that" he told NBC News.
Rumors earlier this week, meanwhile, suggested that Apple was experimenting with 3D technologies for big-screen TVs, while research indicates there's an appetite among consumers for an Apple-branded model. In fact, a fair number would apparently be willing to pay a 20-percent premium for the privilege.
However, just as has presumably been the case with earlier prototypes, Apple could well decide not to continue development of the TV sets. The tipping factor this time around might be how much – or how little – it has to pay for LCD displays themselves, following a significant investment by Foxconn into Sharp. According to that deal, Foxconn gets first-grab at half of the panels the $10bn Sakai facility produces.
Currently, Foxconn is taking advantage of that position to piece together 60-inch Vizio sets, but the company's long-standing relationship with Apple makes it the obvious choice should production of an Apple television get the green-light.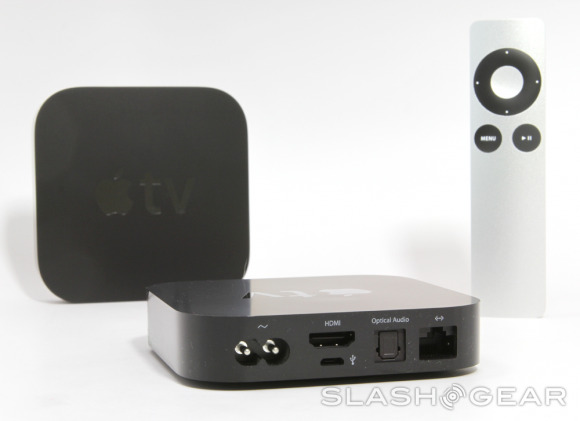 Hardware is only part of the story, however. Apple's relationships with content owners and cable companies are terse, insiders say, with traditional providers wary of allowing the Cupertino firm into the segment for fear that it will quickly dominate as it did in digital music. Apple TV, the $99 set-top box already in its third generation, remains a bit-player in the company's range; however, there are whispers that a new version with live TV functionality is also being considered.
What's believed to be holding that up – and, presumably, doing the same for an actual Apple television – is that reluctance of content owners to actually open up their catalogs to Apple's hardware. The company has attempted to tackle that with deals in the past, but has been rejected.
Exactly what form the Apple television would take is uncertain, though it's expected to use Siri for navigating through channels and program guides, rather than the traditional button-encrusted remote. A Sharp IGZO display is also likely, using the company's brighter, more energy-efficient panel technology.